Chelsea Handler Admits Friendship With Jennifer Aniston Is 'A Real Burden' But She Wouldn't 'Screw' Her Over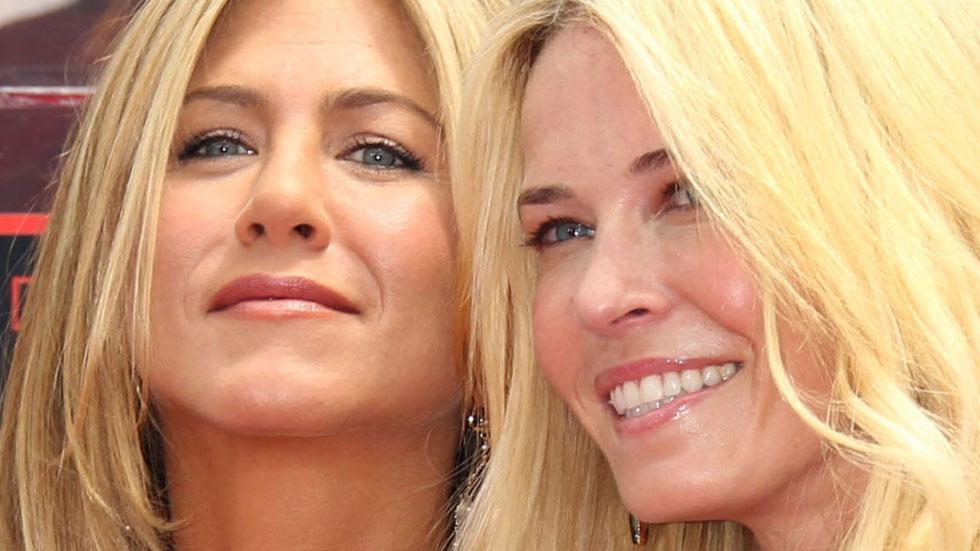 With friends like Chelsea Handler, who needs enemies?
The talk show host reveals in an interview with HuffPost Live that she's sick and tired of dealing with the repercussions of being friends with Jennifer Aniston.
"Everywhere I go, people ask me about Jennifer Aniston's wedding," the 39-year-old Chelsea Lately star reveals. "And I tell her, 'Being friends with you is a burden."
"You think it's hard to be friends with me?" laughs Handler. "Do you know what it's like to walk down a red carpet and reporters go 'When are Jen and Justin Theroux getting married?' like I'm in charge of that!"
Article continues below advertisement
But if she does know anything about 45-year-old Aniston's upcoming nuptials to Theroux, 43, she would never spill the beans. "My friends who are really private, whether they're famous or not, I won't talk about them," she insists. "I do more than a lot of them are comfortable with, but I always joke around."
"I wouldn't screw you over, I just wouldn't do that," she adds.