'You're The Father Who Is Responsible & Clearly Failed': Bob Geldof Opens Up About The Dark Days Following The Tragic Overdose Death Of His Daughter, Peaches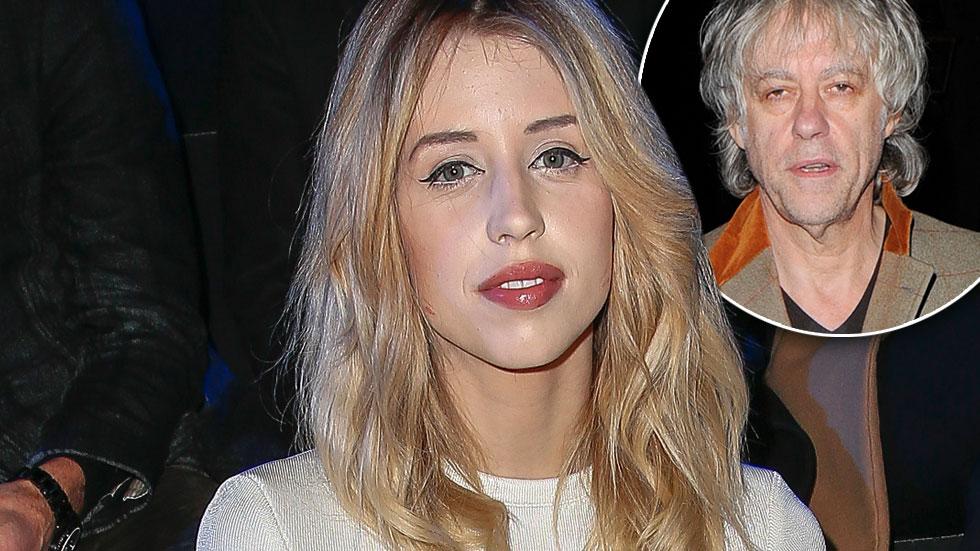 A grief-stricken Bob Geldof says he blames himself for his 25-year-old daughter's fatal heroin overdose last April.
"You blame yourself," the 63-year-old Live Aid organizer told ITV News in regards to his late child Peaches, who was found dead April 7 in her London-area home. "You're the father who is responsible, and clearly failed."
Geldof said he tried to help support his daughter through her battle with drug addiction.
Article continues below advertisement
"I knew about it, and we did more than talk about it, yeah," Geldof said, adding that Peaches was "super bright — too bright," and "tried very hard" to fight her drug demons.
"She knew what life was supposed to be, and God bless her, she tried very hard to get there," he said. "And she didn't make it."
Geldof said he's second-guessed himself obsessively in the wake of the tragedy involving Peaches, who had been taking methadone since 2011 in hopes of weaning off of the highly-addictive narcotic.
"For anybody watching who has a dead kid and you're a parent: You go back, you go back, you go back, you go back, you go back, you go over, you go over — what could you have done? You do as much as you can."
In a separate interview, Geldof said playing music has been a cathartic process through the dark days since his daughter's death, comparing dealing his sorrow to using "a memory stick.
"I insert it back into an available slot in my brain space," he said, "and that allows you to deal with it."
Peaches is survived by her husband Thomas Cohen, and two children, Phaedra and Astala.