'The Bachelor' Stars Juan Pablo Galavis & Nikki Ferrell Split After Trying To Salvage Relationship On 'Couples Therapy'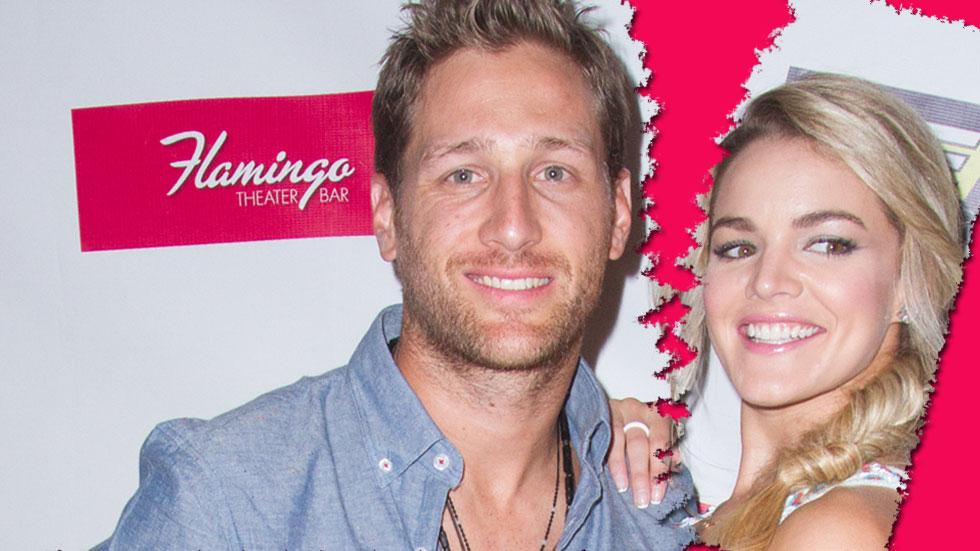 For Juan Pablo Galavis and Nikki Ferrell, Couples Therapy wasn't enough.
The Bachelor star and his girlfriend have broken up, according to reports. Ferrell, 27, who won season 18 of the reality show, unfollowed Galavis on Facebook and Twitter Sunday, and even posted a cryptic quote on her Instagram page.
To add fuel to the fire, Ferrell captioned the quotation, "Nope not one single second." According to reports, Ferrell was the one to terminate the relationship. Despite unfollowing her now-ex boyfriend on almost all forms of social media, Galavis went back-and-forth with his social profiles. Galavis unfollowed then followed and then ultimately unfollowed his scorned lover Monday morning.
Article continues below advertisement
The Bachelor star sparked many controversies throughout his time in the limelight, including refusing to tell his girlfriend he loved her even after she said it to him. The couple tried to salvage their relationship by seeking help from Dr. Jenn Berman on Couples Therapy, but it didn't pan out.