Exclusive
Juan Pablo 'Sold His Soul To The Devil' When He Signed 'Bachelor' Contract, Claims Former Series Star -- Find Out How Much He Got Paid!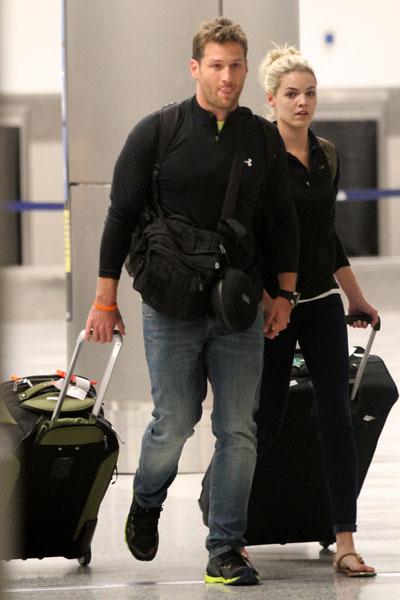 Article continues below advertisement
"Any dude that doesn't pay child support for his kids, shouldn't be on reality TV a," Csincsak tells Radar, referencing past claims that Galavis fell behind on support for his daughter, Camila.
And "anybody who doesn't pay child support for their kids shouldn't be on The Bachelor trying to make a quick buck," Csincsak concludes.
Echoing the allegations of others that Galavis was only in it for fame and fortune, Csincsak insists, "I've said that from the beginning. As soon as I found out he wasn't paying his child support… dude needed money!"
Indeed, the show has historically shelled out six figures for their leading men and ladies. Csincsak reveals, "Emily Maynard made $250,000" during her season of The Bachelorette.
As for Galavis, "I think he probably made $100,000," Csincsak claims. "That would be my guess if I had to throw out a number."
Unfortunately, Csincsak didn't think that Juan Pablo will be scoring many sponsorships or endorsement deals now that his image has headed south.
"He let The Bachelor's creator and executive producer Mike Fleiss manipulate his image," Csincsak said. "He sold his soul to the devil! And the devil made him look however the devil wanted for his own financial gain."