Juan Pablos Galavis Still Being Rude To Nikki: 'Bachelor' Says He Doesn't Know Her Well Enough To Marry Her As She Defends His Actions & Says Scorned Women Have 'Sour Grapes'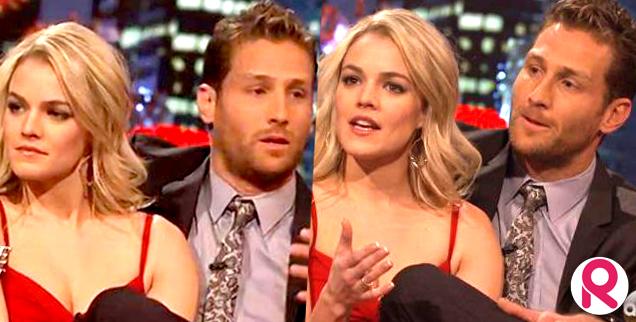 Juan Pablo Galavis has been vilified since The Bachelor has ended, with his post show appearance earning him the wrath of former contestants and Chris Harrison, but he's speaking out trying to defend himself against the backlash, slamming the women he didn't chose and even insulting his girlfriend, Nikki Ferrell.
He's been widely criticized for the lewd comment he made to Clare, telling her he really loved "f**king her," but claims that he made a mistake by getting in the water with her.
Article continues below advertisement
"I should not have gone with her that day," he said about their racy ocean hookup.
"I told her it's my fault, and people said I was blaming her. I just told her I should have said no. Is something wrong with that?" the hunky Venezuelan told People magazine.
Juan Pablo also said not picking her was the best thing for him.
"It was very tough for me to say goodbye to Clare, but she made it easier with her hostile reaction. She was expecting me to propose, I get it, but you don't have to come at me like that. It was childish. Like with Andi, we don't have to talk about what happened or didn't happen. Just go."
On the Women Tell All he was attacked by the cast-offs, but Nikki leapt to his defense, telling the magazine the women had "sour grapes."
She also says that she still hopes for a ring and that it was "tough" to tell him she loved him and for him not to say the words back, but he had a slew of excuses as to why they aren't engaged.
"You go on the show thinking if there's the connection, you propose and get married. But I don't feel the need to propose to somebody if I don't feel it 100 percent. I didn't know Nikki well enough. I don't know if she holds silverware well! I want to know more. A lot more."
Do you think Nikki and Juan Pablo will last? Tell us in comments.