Exclusive
Sexless Night: Bad Boy 'Bachelor' Juan Pablo Didn't Spend The Night In Nikki's Hotel Room After The Final Rose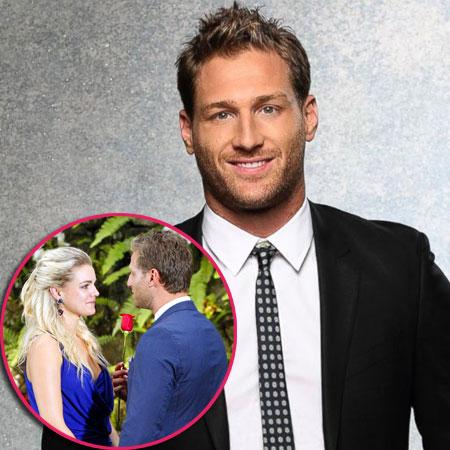 On the night they announced their romance to the world, Bachelor Juan Pablo didn't even want to have sex with the woman he gave the final rose to, Nikki Ferrell, RadarOnline.com has been told.
"They did not spend the night together," a production insider shockingly revealed.
"They both went back to the same hotel, but had separate rooms. Nikki wanted to spend the night with him, but he chose not to."
Article continues below advertisement
What's more, RadarOnline.com has been told the 32-year-old former soccer player had purposefully ignored Nikki's advances in the weeks leading up to their public reveal, on the After The Final Rose special on Monday night.
"Nikki had been calling Juan Pablo… and he would never answer his phone," said one source.
"It would always go to his voicemail. Her messages would also often go unanswered. When Juan Pablo did eventually respond to her, it would be with one word texts which said, 'busy,' 'can't talk,' and 'call later.'"
The strain of the whirlwind and controversial union was on show for everyone to see when viewers saw Juan Pablo tell Nikki, 26, that he "liked" her "a lot," but that he wasn't going to propose because he wasn't 100 percent sure.
The fractured fairy tale ended with the two kissing and they appeared together to supposedly let fans know they are still dating.
But how serious is it? After Nikki told the longtime Bachelor host Chris Harrison how much she loved Juan Pablo, Harrison pressed him if he loved her!
MORE ON:
Juan Pablo Galavis
Article continues below advertisement
"I'm not going to answer that question," the reality star said.
"People don't understand that this is real life… we're very happy, we're done with the show. We are so done. We are happy we had the opportunity. We're doing great. I feel fantastic about this woman."
But he deflected all of Harrison's efforts to get him to say three magic words to Nikki: "I love you."
Juan Pablo impatiently said Harrison kept interrupting and was "boxing" with him.
According to our spy witness, Nikki was devastated behind-the-scenes at the live show, rallying support from the producers who privately conceded to her that, in their opinion,they had never dealt with such an "unprofessional and selfish a-hole."
"Juan Pablo was ignored largely by everyone from the show," the insider said.
Said our source: "This relationship isn't going to go the distance. Count on it. As someone who has been a part of the show, I have a unique perspective and just know it's not.
"This guy is a first class jerk and he is treating her like garbage. She did nothing to deserve this."