Anne Hathaway Refuses To Shake Argentinian Journalist's Hand Because She Was 'Afraid Of Ebola'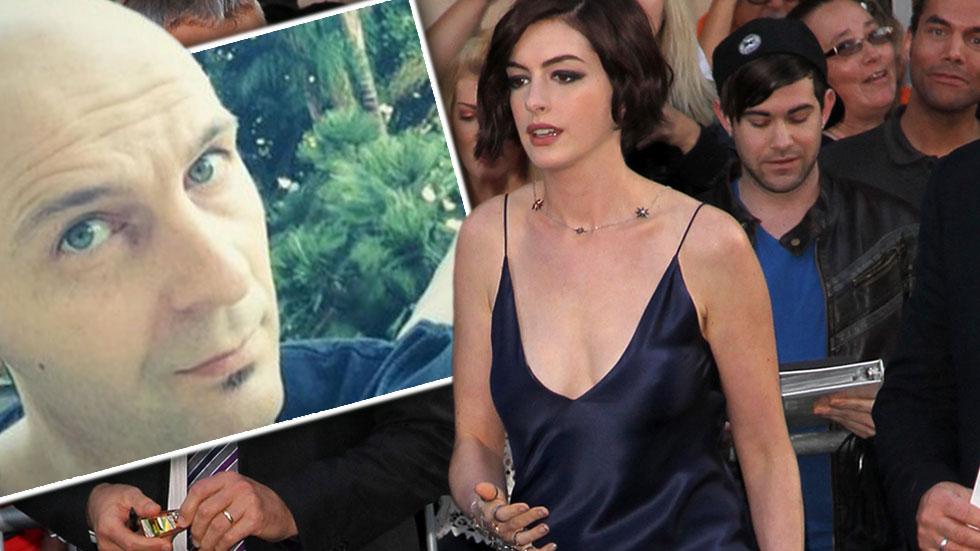 Anne Hathaway just gave more fuel to the Hatha-haters.
An Argentinian journalist flew to Los Angeles to attend a screening of the star's new movie, Interstellar, and was snubbed because the actress was afraid she would catch Ebola.
Each one of the film's stars shook Alexis Puig's hand after he interviewed them – everyone except Hathaway, that is. The offended journalist took to Twitter to air his grievances against the Oscar winner.
Article continues below advertisement
Puig tweeted, "Anne Hathaway no me dio la mano 'por miedo al ebola' #soyunperiodistadeltercermundo," which translates to "Anne Hathaway didn't shake my hand because she was she was afraid of ebola #I'mAThirdWorldJournalist."
See TWEET on RadarOnline.com
Soon after, Puig followed up with a tweet describing how Interstellar's other A-list cast members were more than gracious. Instead of rebuffing the journalist, they embraced him. He tweeted, "Christopher Nolan, Matthew McConaughey y Jessica Chastain estuvieron geniales en las entrevistas (y ninguno me nego la mano) Toma Anne!"
Translation: "Christopher Nolan, Matthew McConaughey and Jessica Chastain were genial in the interviews (and none of them denied me their hands). Take that, Anne!"
So far, no cases of Ebola have been reported in Argentina. When Puig returned to Argentina, he turned to Twitter once more to give the Les Miserables actress another jab. He posted, "Gracias a todos por sus comentarios. Por suerte ya estoy en Buenos Aires, Argentina (ciudad y país libre de Ebola) ...y por casa Anne?," which translates to, "Thank you to everyone for your comments. Luckily I'm already in Buenos Aires, Argentina (city and country free of Ebola)…and at home Anne?"
What do you think of Anne Hathaway's snub? Sound off in the comments below!