Exclusive
Will The Haters Go Hath-away? Anne Hathaway Is 'Changing Her Lifestyle' To Be More Relateable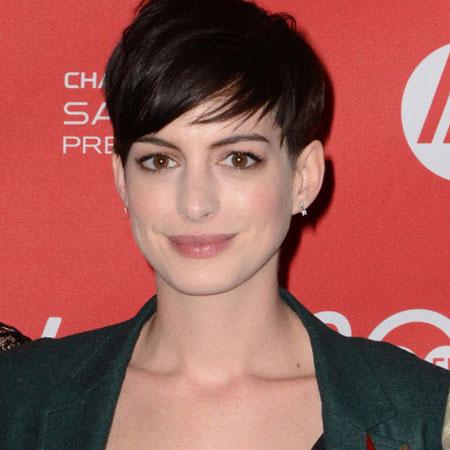 Stung by criticism, Anne Hathaway is trying to scale back her A-list lifestyle to be more relatable, RadarOnline.com has learned.
The actress who has been perceived as a stuck-up snob "is undergoing a transformation," a source told RadarOnline.com. "She's learned the hard way how popular humility can be for an A-lister."
In an effort to change her life, "Anne has been giving away a lot of her possessions--such as clothes--mostly to her housekeepers, because she wants to live a less materialistic, decadent lifestyle," said the source.
Article continues below advertisement
"She definitely admits she's been living too high on the hog given these economically tough times for the rest of the country."
Hathaway, 31, has been blasted by cyber critics known as "Hathahaters" who knock her affected and actressy stye.
The star was lambasted when she won her Oscar for Les Miserables and exclaimed, "It came true!" in her cutesy acceptance speech to indicate her dream of winning for the role (in which she performed the song, "I Dreamed A Dream").
Since then, Hathaway, who is married to jewelry designer Adam Shulman, 32, has been a popular target for comedians and bloggers.
As RadarOnline.com has reported, Hathaway recently admitted she hid from the spotlight after she "took a beating" post-2013 Academy Awards.
"My impression is that people needed a break from me," she said.
Although Hathaway has vowed to change public perception, according to the source, some of her associates don't know if it will work.
"The big question hanging over everything right now is, will she sell her Los Angeles mansion and downgrade her digs?" the source wondered. "Giving away some old clothes is not exactly downgrading her lifestyle!"