Hathaway Haters! Anne Says She 'Took A Beating' After Oscar Win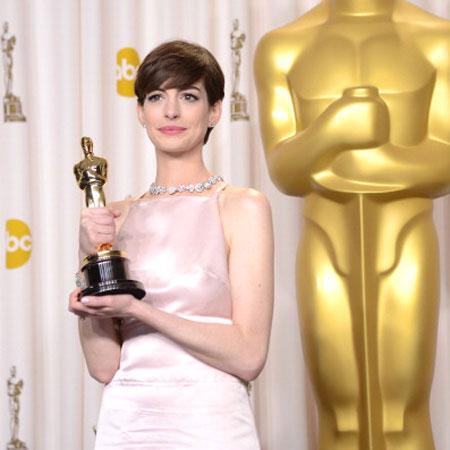 Anne Hathaway's Oscar win and sugary sweet acceptance speech were routinely mocked last year and the A-list actress says that she "took a beating" about her award season demeanor.
In a pink Prada dress, Anne took home the Best Supporting Actress Academy Award for her role in Les Miserables and she explained why she took a break from movies until now.
"We had been working on the script for two years before we actually started shooting," Anne told MTV News at the Sundance Film Festival about her new flick "Song One."
Article continues below advertisement
"All of the elements came together in that moment. I don't want to bring up a sore subject or anything—I think my publicist is probably like, 'No, no no'—but I had just taken a little bit of a beating from the Internet," she confessed.
"And it was the greatest thing in the world to get to work with my friends and get to go to work every day and bring Kate's vision to life, which is a vision that I believe in. I felt like it was really cool. I felt like I had a secret."
She recently explained why she hid from the spotlight after sweeping up so many awards.
"My impression is that people needed a break from me," Anne admitted.