Exclusive
Anna's New Family: Sex Abuse Victim Called 'Strongest Wife In The World' By Sweet Hubby Michael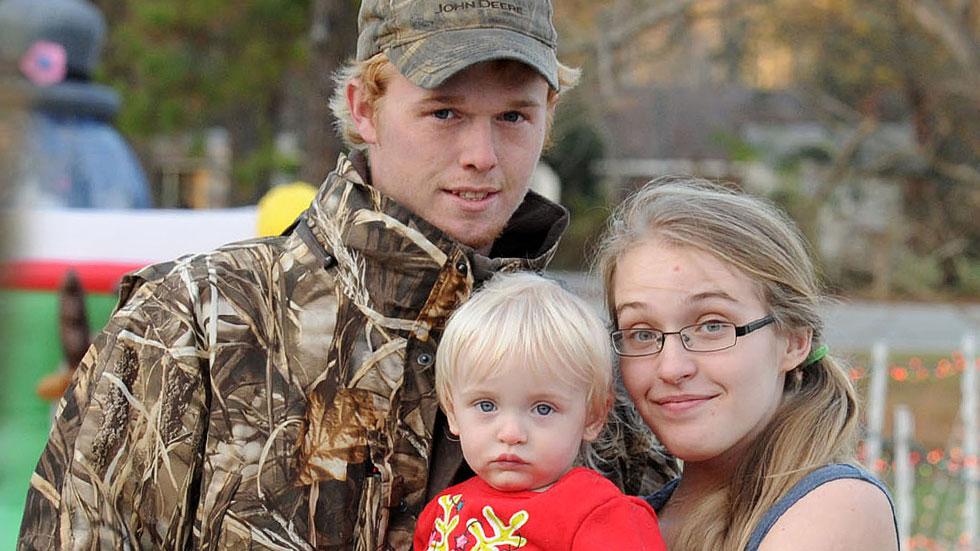 Who needs Mama?
Anna "Chickadee" Cardwell may have lost her mother when Mama June Shannon decided to cozy back up to the man who molested her eldest daughter as a little girl, but thankfully, the 20-year-old has her own loving family these days.
The 20-year-old's husband of nearly six months, truck mechanic Michael Cardwell, 22, supported his wife during her heartbreaking week with a cute Facebook post last night.
MORE ON:
Here Comes Honey Boo Boo
Article continues below advertisement
"I have to say I probably have the…strongest wife in the world," he bragged to friends, tagging Anna. "Even through all this BS and betrayal she has kept her head high and not let this get her down. Baby I love you so much."
Here Comes…24 Honey Boo Boo Secrets & Scandals!
Just days after their fairytale wedding in May, Anna, Michael and Kaitlyn, her 2-year-old daughter from a previous relationship, left the Here Comes Honey Boo Boo clan's native Georgia for a small town outside Birmingham, Alabama.
"Michael's getting a new job," the stay-at-home mom told RadarOnline.com in April.
Last week, Anna exclusively revealed to RadarOnline.com that she was the previously unnamed sex abuse victim of her mother's former boyfriend, Mark McDaniel. In Spalding County, Georgia court papers obtained by RadarOnline.com, the sick 53-year-old was indicted for rape, child molestation, aggravated child molestation, enticing a child for indecent purposes and aggravated sexual battery. He accepted a plea deal, and was sentenced to ten months in prison. He was released in March 2014.