A Timber-bun In The Oven? Jessica Biel Rocking A Bump At Bondi Beach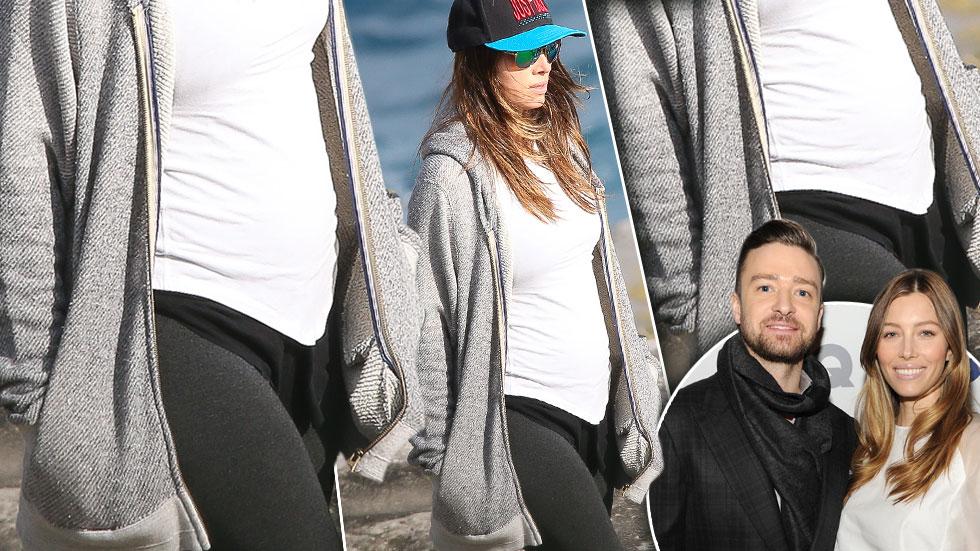 It looks like there might be a little Timberlake growing inside Jessica Biel, as the stunning actress was spotted with a definite bump while vacationing in Sydney, Australia.
Biel, 32, who's married to musician/actor Justin Timberlake, was doing the famous "Bondi Beach-to-Bronte Beach" walk with a friend last week while her husband continues on his world tour.
In the photos, it appears the 7th Heaven star either has been taking a break from her fitness — or is definitely, most likely, possibly, pregnant!
Article continues below advertisement
In Feb. 2013, Radar reported that Timberlake wanted to postpone any plans for a baby "while he resurrected his music career," according to a source.
This would be the first child for Timberlake, 33, and Biel, 32, who will be celebrating their two-year anniversary on Oct. 19.
Do you think that Jessica Biel is pregnant? Let us know in the comments.