No Pitter Patter Of Tiny Timberlake Feet Just Yet! Jessica Biel Delays Baby Plans As Justin Preps For Tour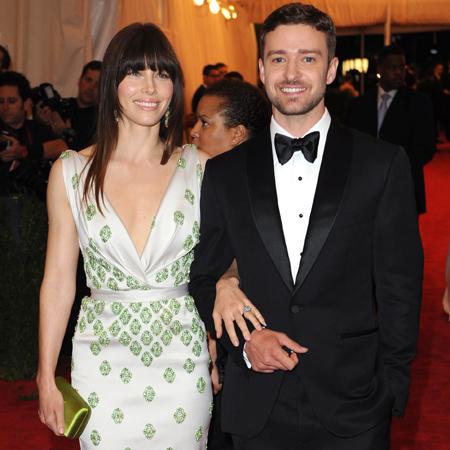 Jessica Biel will have to wait a little longer before she starts a family with her new husband Justin Timberlake.
RadarOnline.com has exclusively learned that the Suit &Tie singer has told Jessica, 30, to put off baby plans this year while he concentrates on resurrecting his music career.
The 31-year-old Social Network actor wants to be able to take time off to enjoy parenthood when it happens, and feels now is NOT the right time to begin that journey, especially since he will soon be performing and touring all over the world.
Article continues below advertisement
"Any baby plans Jessica may have had have been put on hold because Justin just wants to work right now," a source close to the couple tells RadarOnline.com.
"They've had a long, hard talk about it, and Justin convinced Jessica that they can wait a little, especially since he will be promoting his music all around the world this year.
"He's told her he wants to be a hands-on father, and that won't be possible with everything he's got on at the moment.
"Jessica is actually in agreement with Justin, she wants him with her every step of the way, so she's reluctantly agreed now's not the time to have a baby.
"She'll just have to play second fiddle to his music for the time being," the source said.
As RadarOnline.com previously reported, Timberlake posted Suit & Tie, his first single in 6 years, on his website on January 13.
In that time, Justin has made the transition to the big screen appearing in a number of movies, including Bad Teacher, Friends with Benefits and Trouble with the Curve.