Family Drama Is His Specialty -- But Can Jerry Springer Save The Bella Twins With An Intervention On Monday Night RAW?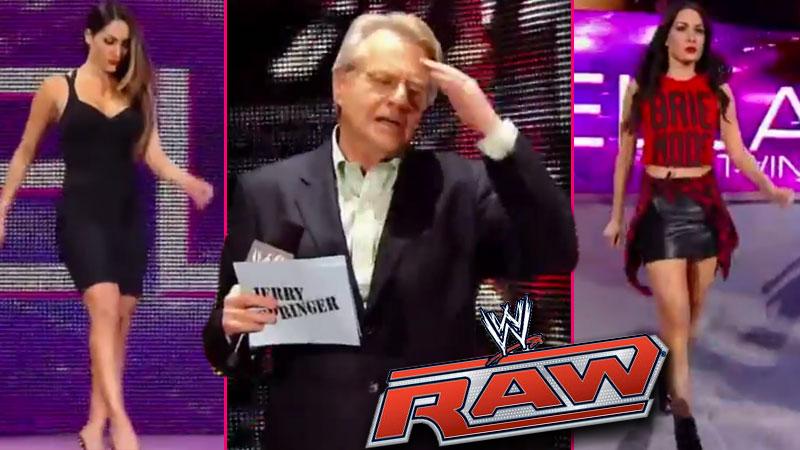 WWE Divas Nikki and Brie Bella have reinvented the concept of sibling rivalry since their shocking Summerslam separation, and on Monday, the WWE will bring in the Ringmaster himself — Jerry Springer — to spearhead an intervention between the bickering beauties.
"I will conduct an intervention with The Bella Twins in an effort to achieve sibling harmony," the talk show icon said of his pending efforts in Baltimore Monday evening, on a program that will mark the season debut of the long-running sports entertainment juggernaut.
Article continues below advertisement
Other features on the premiere include the enigmatic Bray Wyatt vs. veteran Chris Jericho in a cage; and the viper-like Randy Orton taking on powerhouse Roman Reigns.
To see Jerry try and sort out this mess, check out Monday's season premiere of Monday Night RAW, on USA at 8/7c. (And check out the WWE Network, a virtual anthology of all things wrestling, for as low as $9.99 a month.)