Tom Cruise Smitten With Ex-Wife Nicole Kidman's Doppelgänger And 'White Queen' Star, Rebecca Ferguson!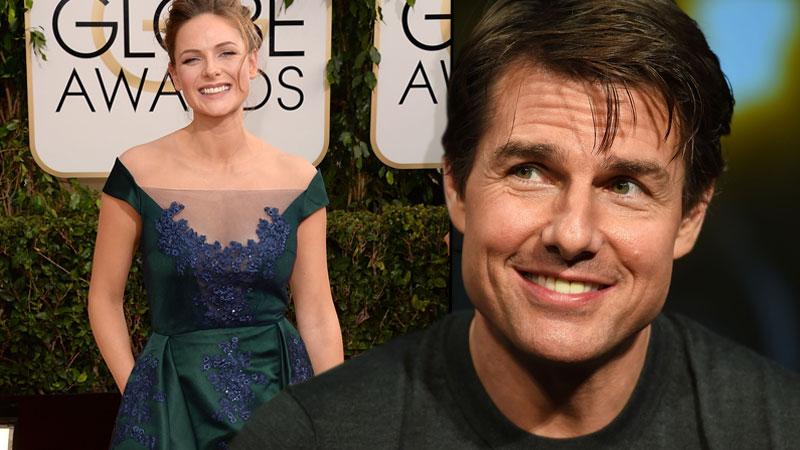 Not one to stay single for very long, Tom Cruise has found his next flame, the National ENQUIRER is reporting.
Sources tell the ENQUIRER that the movie hunk has been flirting "nonstop" with his Mission: Impossible 5 co-star and love interest, Rebecca Ferguson. But that's not all! Ferguson is the striking image of his ex-wife Nicole Kidman!
"Tom Keeps saying how Rebecca's just like a young Nicole, but even more beautiful," an insider told The ENQUIRER.
Article continues below advertisement
Insiders say that Ferguson first caught Cruise's eye in The White Queen, a period drama on Starz.
"She looked just like Nicole with her pale complexion and tousled reddish-blonde hair," a source revealed. "Even her sex scene was just like one Nicole did years ago."
Despite many actresses auditioning for the coveted role in Mission: Impossible 5, Cruise hand-picked Ferguson to star across him in the franchise's fifth installment – a tactic he also used on Kidman back in 1989 after seeing her appear topless in Dead Calm. He immediately asked the Australian bombshell to co-star with him in Days of Thunder.
"Rebecca was a surprise choice," one of Cruise's pals confessed. "There were better known actresses in line for the role, but Tom said he thought she'd be perfect."
No stranger to chemistry, Cruise apparently hit the nail on the head with his selection. An on-set source told The ENQUIRER, "There's been a real spark between them, and Tom's been giving Rebecca his full attention."