Exclusive
Mission… Plagiarized? Tom Cruise Sued For $1 Billion By Angry Screenwriter Who Claims Hollywood Star Ripped Off His Script For 'Mission Impossible: Ghost Protocol'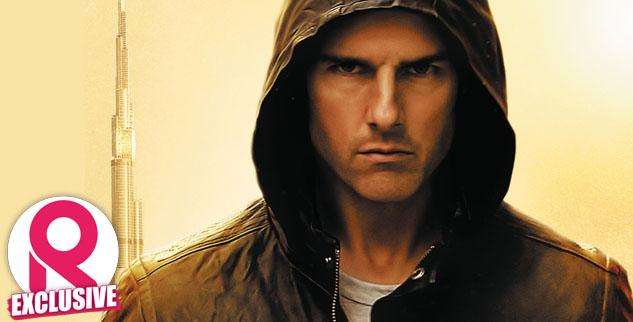 Mission Impossible: Ghost Protocol grossed more than $600,000 worldwide upon its release in 2011, making it Tom Cruise's highest-grossing film of all time and a shot in the arm for the aging franchise. But was it someone else's idea?
RadarOnline.com has exclusively learned that screenwriter Timothy Patrick McLanahan is suing Cruise for $1 billion, because he claims he came up with the idea for the movie way back in 1998.
Article continues below advertisement
According to court documents obtained by Radar, McLanahan filed a lawsuit against Cruise, Paramount Pictures and various production companies on December 20, 2013, in California.
He charged in the documents, "In 1998, I had written a screenplay called Head On. After submitting it to the U.S. Copyright Office, Head On received a copyright certificate protecting its material and author from unauthorized use."
McLanahan said that he sent the script to William Morris Agency, only to have them pass. However, he claimed, they then sent it on -- without his permission -- to another agency, CAA.
William Morris "then shopped the script around the world," the court documents claimed, "including Tom Cruise's Rick Nicita, top agent with Creative Artist Agency." Nicita's wife, Paula Wagner, is one of Cruise's production partners.