Stevie Nicks Opens Up More About Her Addiction - Hole In Her Nasal Cartilage And Brain Hemorrhage Fears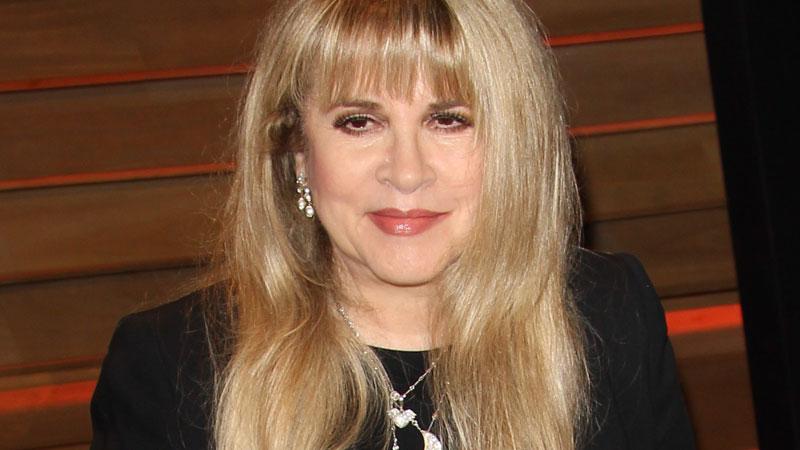 Stevie Nicks' latest album might be new, but it isn't composed of new material necessarily. 24 Karat Gold is a compilation of old demos of songs she had written during the 1980s.
But one that stands out for the Fleetwood Mac singer is a song titled, "Mabel Normand," which she told Out magazine was inspired by her battle with drug addiction. She wrote the song in 1985 after watching a documentary about the eponymous 1920s silent actress. Like Nicks, she was also addicted to cocaine.
Article continues below advertisement
"In 1985, I was dancing at the edge of danger myself, just like she was. I was just doing so much coke. And it already backfired on me completely," Nicks told the mag. "I saw this documentary, and I felt this union with her: Oh my God, the same thing that happened to this woman in the '20s is happening to me in the '80s – how can this be? Then she died, and that really scared me."
Nicks didn't snort only cocaine; she revealed to the magazine that she also used to dissolve aspirin in water to combat migraines. The latter addiction would go on to cause a major health scare.
A plastic surgeon found a hole in her nasal cartilage big enough to cause a brain hemorrhage. Thinking it was the cocaine that caused it, Nicks found out that wasn't the case.
"The aspirin ate your nose, not the coke," the surgeon told her.
After a trip to the Betty Ford clinic and continued troubles, the famed singer finally had an epiphany after looking at Polaroid picture of herself and thought, "'You are going to OD on something really stupid like NyQuil or Benadryl, over-the-counter stuff, on top of the Klonopin.' I thought, 'I'm definitely not going to go out that way. If I go out, I'm going out in a blaze of glory. I'm not going out OD'ing on aspirin.' So I said to myself, 'This is it, and it is over.'"