Exclusive
Not Funny! 'Saturday Night Live' Creator Lorne Michaels Claims Hillary Clinton Bailed Last Minute On A 2007 Show Appearance, Slams Her 'Sense Of Entitlement' In New Tell-All PLUS Former Cast Member Says Tina Fey's Infamous Impression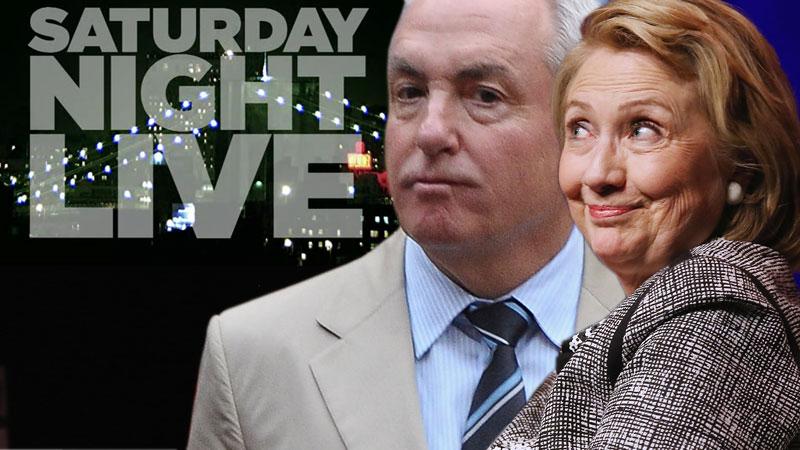 Is Hillary Clinton a flake?
According to Saturday Night Live creator Lorne Michaels, the 2008 Democratic presidential candidate, 66, "bailed" on a November 3, 2007 appearance just days before the live taping.
"We were contacted by Howard Wolfson from Hillary's campaign and they wanted to do the first show of the season. Obama was heating up, but they called first, so I said okay…And then, the week of, they bailed," Michaels, 69, says in the new edition of Live From New York: The Complete, Uncensored History of Saturday Night Live as Told by Its Stars, Writers, and Guests, out September 9. "She suddenly had something to do and I went, 'Really? You called us and we gave it to you!'"
Article continues below advertisement
Michaels blames Clinton's big head for the epic snub.
"The sense of entitlement which was following her everywhere at that point peaked for me at the bailing," he explains in James Andrew Miller and Tom Shales' new tell-all on the long-running sketch comedy hit. "Asking for it, being accommodated, and then bailing on it in an election year."
Fortunately, the NBC show's producers found an excellent last minute replacement.
"And then after that, we put Obama on— the date when Hillary was supposed to be on!" Michaels claims.
President Barack Obama, 53, made a highly-publicized cameo in the cold open of the show, which was hosted by NBC Nightly News anchor Brian Williams, 55.
Despite the drama, Michaels did welcome Clinton back for a cameo on the March 8, 2008 episode hosted by Ellen Page.
Whether they appear on the show or not, Saturday Night Live has always imitated political figures— and according to former cast member Horatio Sanz, the impressions can have lasting effects on the politicians' careers.
Article continues below advertisement
He claims Will Ferrell's George W. Bush actually convinced the public that the former president was a "good ol' boy," and may have slipped the 2004 Republican presidential nominee more than a few votes.
"I always kind of felt bad when Will Ferrell did his Bush impression, because he was such a good ol' boy that you really didn't think, 'Oh, this evil little rich prick whose dad and his friends got him in office.' You thought, 'Oh, he's just a good old guy I'd like to drink beer with,'" Sanz explains in the book. "You know, if Will hadn't done that impression or at least made him likeable, it may have tipped it the other way. I honestly think so."
However, he believes Tina Fey's infamously ditzy impression of 2008 Republican vice presidential nominee Sarah Palin "killed" her political career.
"I think that helped get rid of Sarah Palin," Sanz says.