Exclusive
'Disgusted!' Brody Jenner Feels 'Played' By Kim Over 'KUWTK' Wedding Snub Storyline — 'He's Done With The Drama,' Says Source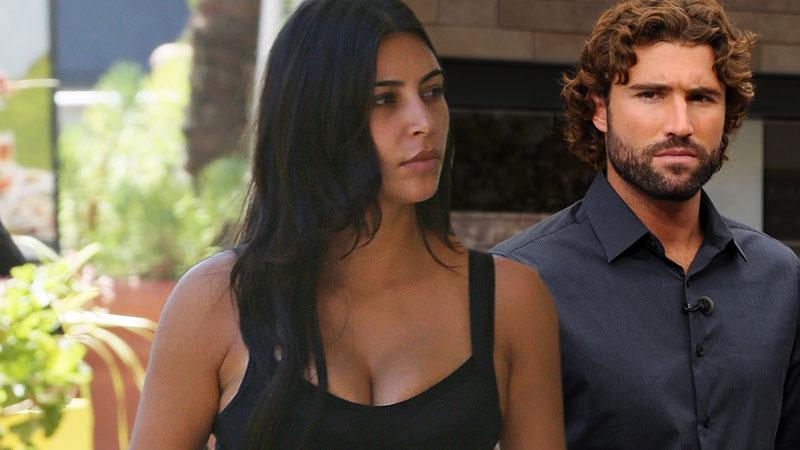 Brody Jenner is once again furious with step-sister Kim Kardashian and step-mom Kris Jenner over just how far they'll go to create reality TV drama. This time, the family is feuding over a new preview clip for this weekend's episode of Keeping Up with the Kardashians, which shows Kardashian complaining about Brody skipping her wedding to Kanye West after his girlfriend was not invited. According to an insider, Jenner had agreed to cite work commitments as the cause of his non-attendance, and now that Kardashian has turned around and blasted the real reason on TV, he feels "played."
Article continues below advertisement
Brody was initially invited to Kardashian and West's over-the-top wedding but his model girlfriend Kaitlynn Carter​ did not make the guest list, according to an insider.
But when Brody told family he refused to go without her, a source tells Radar, "Bruce asked Brody to tell the media that he wasn't going because of work commitments. So Brody publicly went on record and said he had commitments and the wedding was too far away."
Weeks later, "Brody was stunned when footage of the show revealed that Brody wouldn't be going because Kaitlynn wasn't invited," the source said, since he had purposely kept that a secret from the media for the sake of minimizing drama and appeasing the family.
In the preview clip, Kim reveals that Jenner was upset that her mom Kris and stepdad Bruce paid for Brody's brother Brandon Jenner and his wife Leah to fly to the European wedding while giving Brody and his girlfriend the cold shoulder.
Article continues below advertisement
Pulling Bruce aside, Kardashian says, "I wanted to tell you that — I didn't want to say it in front of mom because it'll hurt her feelings — but I think Brody is upset because you and mom paid for Brandon and Leah."
No stranger to drama, Bruce brushed it off by telling Kim that Brody can be moody.
"Brody can get a little huffy at times," Bruce said. "I understand it's your wedding, you can do what you want."
After seeing the footage, the source said, Brody was aghast.
"It's just absolutely disgusting for Brody to realize he was played by Kim as payback for their ongoing feud," the source continued. "It's one of the reason's that he decided to go to her ex Reggie Bush's wedding earlier this summer. He is done with all of this drama."
"Publicly the two will say there is no feud, but that is all for keeping up the appearance of having a big extended family for the sake of the E! reality show," the source added. "Brody never sees Kim except when they are filming, and the two aren't even friends."