Wisconsin Locals Aggravated At Marketing Of 'Slenderman' Halloween Costume, Less Than 4 Months After Girl Was Stabbed 19 Times By Peers Paying Homage To Monstrous Online Character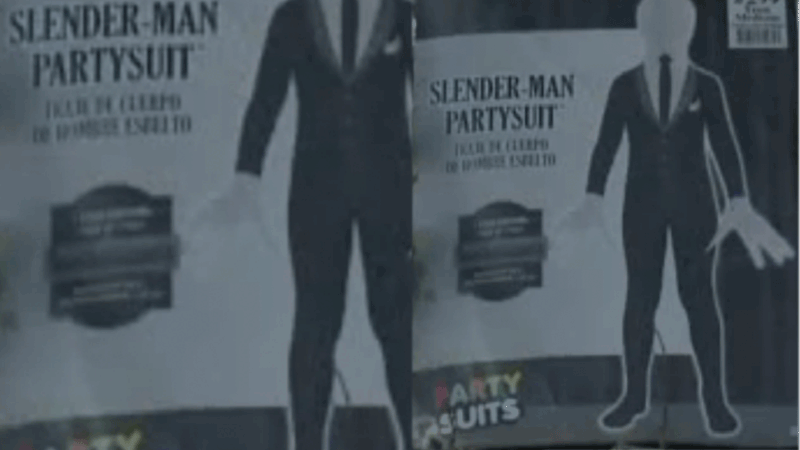 Article continues below advertisement
Paulette Thompson told local Fox affiliate WITI that the decision to market the outfit is "horrible," adding, "I can't imagine how many people would wear that."
Jodi Didenko told the station she doesn't think the outfit "should be sold in the stores.
"Just the reaction with the neighborhood and the girl's finally back in school and feeling good and I just think this would set her back."
The outfit is priced at about $40 at local establishments such as Spirit Halloween and Party City, according to the station, an idea that locals blanched at, considering its' history in the community.
Chris Sobczak said "the stores could do a better job choosing their costumes for kids to not promote violence," while Tim Tubbs said the best idea was to "pull it."
One seasonal outlet, Halloween Express, said the chain's organizers realized the implication of marketing the product, and removed it from its' catalogue before consumers had a chance to purchase it.
"We don't want customers to come in and have any sinister feel," Halloween Express rep Jon Majdoch told the station. "We want to be bright and sunshiney. We want music to be playing and a happy feel."