'Slenderman' Creator Breaks Silence On Child's Stabbing His Creation Inadvertently Inspired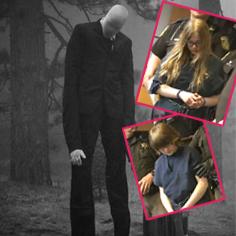 Eric Knudsen, the creator of the Slenderman case that's gripped the nation after two 12-year-olds stabbed a girl 19 times to pay homage to the fictional character, has broken his silence about the tragic incident, expressing his remorse over the galling turn of events.
"I am deeply saddened by the tragedy in Wisconsin and my heart goes out to the families of those affected by this terrible act," the Florida native Knudsen said through his spokeswoman, Sue Procko.
Article continues below advertisement
Procko added that Knudsen has been inundated with messages since the incident, in which 12-year-olds Morgan Geyser and Anissa Weier gored their peer in hopes of gaining the Slenderman's trust so they could act as his "agents" after becoming big fans of the character via the horror-themed website creepypasta.wikia.com.
David Morales, an official on the site (which describes itself as an ensemble of of fictional short horror stories) reiterated that the site's rules stipulate no one under the age of 13 use it, and that the stories are clearly stated as fiction.
"We are not teaching children to believe in a fictional monster," he said, "nor are we teaching them to be violent . . . overall, the community has deep condolences to the family of the victim and all those who were involved."
Geyser and Weier face up to 65 years in custody, charged as adults with attempted first-degree intentional homicide.
We'll keep you updated on the latest in this story, right here on Radar.