Exclusive
Shelly Sterling's Lawyer Who Brokered Billion Dollar Los Angeles Clipper Sale Files For Bankruptcy – Claims To Be Nearly $7 Million In Debt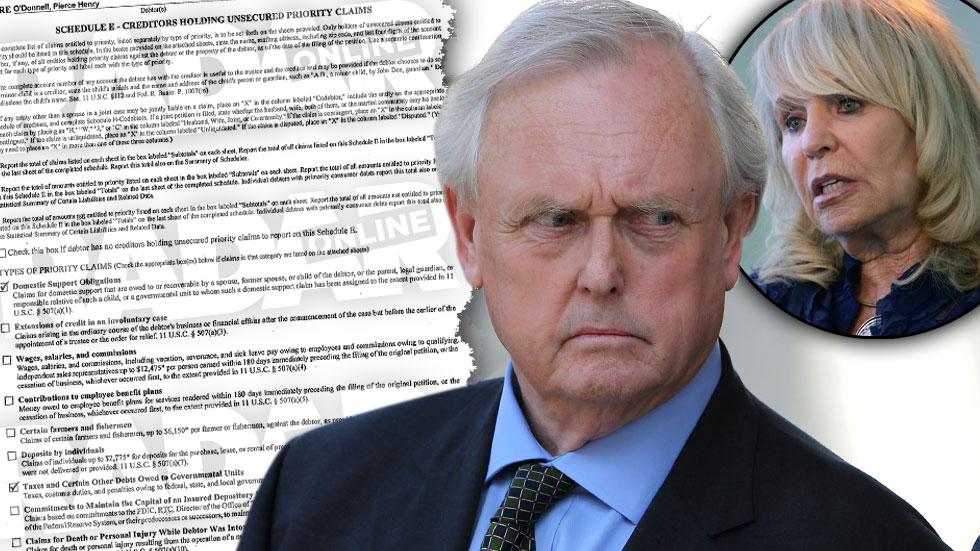 Just two days after new Los Angeles Clippers owner Steve Ballmer held a huge pep rally for his new team, former owner Shelly Sterling's attorney, Pierce O'Donnell, who had helped to broker the billion dollar deal, quietly filed for bankruptcy​, claiming to be nearly $7 million in debt, RadarOnline.com is exclusively reporting.
According to the court filing, O'Donnell owes nearly $2 million to his ex-wife and more than $1 million to the IRS.
Article continues below advertisement
Despite having represented Shelly Stern in the record sale of the Clippers for over a billion dollars, O'Donnell claimed in the docs that he had only $2,000 cash on hand on August 20.
Among items in his possession are a 2011, Nissan Maxima, household furnishings worth $50,000 and $10,000 invested in a personal book collection.
O'Donnell's $2 million debt includes $6,000 owed in child support to his ex-wife, Dawn O'Donnell. He also owes $1.4 million to the IRS and $256,000 to his divorce attorney, Stacey Phillips.
Chapter 7 bankruptcy enables a trustee to cancel all debts of the debtor and could also sell or liquidate assets to pay off creditors. O'Donnell will also be required to take a credit counseling course.