Exclusive
The Sex Scandal Robert De Niro Doesn't Want You To Know About: Inside The Oscar Winner's Secret Involvement With A High-Class Call Girl -- Plus His Shocking Court Confessions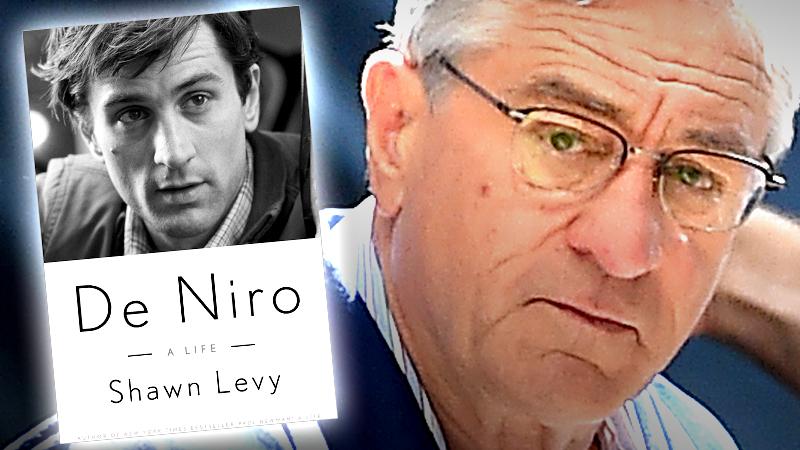 With an Oscar nod for his role in 2012 film Silver Linings Playbook, Robert De Niro is still considered one of the most beloved American actors after six decades in Hollywood.
However, RadarOnline.com can reveal that the film legend, 71, became embroiled in a seedy prostitution sting after French authorities found his name listed in the convicted call girl ring boss Jean-Pierre Bourgeois' little black book in 1998.
Article continues below advertisement
According to upcoming biography De Niro: A Life, "there were at least three women involved in the prostitution ring who claimed to have met De Niro, one of whom, the English porn star Charmaine Sinclair, had told investigators that he had been her lover," author Shawn Levy writes.
The buxom brunette spilled the dirty details of their sexual trysts, which she claimed occurred between 1990 and 1995, bragging to a British tabloid that De Niro "was attentive, very gentle and passionate. He left me totally satisfied. I know I'll never make love like that again."
De Niro didn't deny he had sexual relations with the porn actress.
On February 10, 1998, while in France filming thriller Ronin, the star was escorted by eight Parisian police officers to judge Frederic N'Guyen's office for a three-hour interrogation about his possible involvement in the prostitution scandal, Levy alleges.
De Niro reportedly claimed he had met Bourgeois through tennis player Wojtek Fibak, who told him the soft-porn photographer could set him up with beautiful women.
Article continues below advertisement
"The first time Bourgeois showed me photos of girls, they were taken from mags like Lui and Playboy," De Niro testified, according to Levy. "He said he could introduce me to them, in a friendly way, without any notion of money. It is possible that I chose one of these girls, and it seems that Charmaine Sinclair was the one."
He later claimed he had sex with Sinclair in a St. Tropez villa, but "there was no money transaction." He was not arrested or charged with any crime, found only guilty of having sex with a woman who at other times sold her body for large sums of money, the book claims.
But the drama didn't stop there. The Oscar winner lost a job reading the poetry of Pope John Paul II for a CD project.
"De Niro's participation no longer seems such a good idea," the project coordinator Father Giuseppe Moscati said. "It appears that the image we had of De Niro when we made the proposal is far from the truth."
The actor's dalliance with a known prostitute was soon forgotten.
After De Niro filed for divorce from his wife of two years, Grace Hightower, 59, in 1999, they reconciled two years later and renewed their vows in 2004. The couple has a 16-year-old son, Elliot, and a daughter, Helen, 2.
Levy's book, De Niro: A Life, hits bookstores on October 28.