TMI! Kim Brags About 'Amazing' Sex Life With Kanye -- And ANOTHER Sex Tape?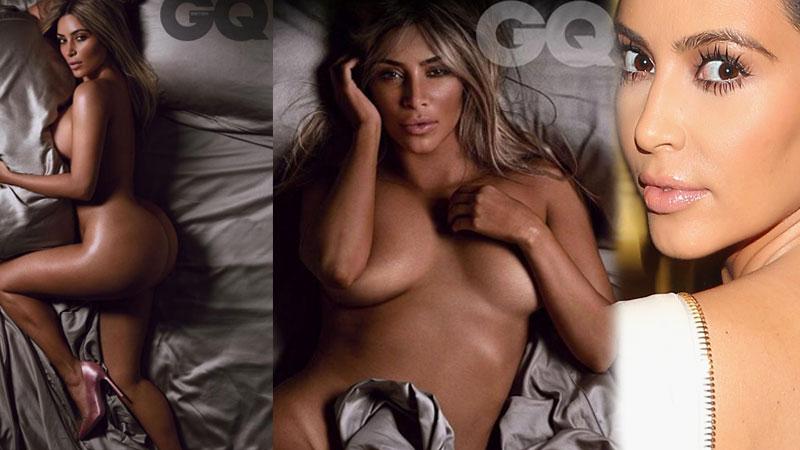 Kim Kardashian stripped nude for British GQ's Men of the Year issue, and it turns out she also bared all in the interview inside.
The reality star gushes, "My husband Kanye and I have an amazing sex life."
But do the newlyweds have a sex tape?
"So far as the sex tape is concerned, whether or not we've made another … If we have, it's never something I want to go public," insists Kardashian, who infamously starred in the leaked 2007 video showing her getting down with then-boyfriend Ray J. "I never want to make the same mistake twice."
Article continues below advertisement
The Keeping Up with the Kardashians star also reveals how initially inaccurate speculation that she and West were naming their now 1-year-old daughter North turned into a reality.
"It was a rumor in the press and we'd never really considered it seriously," Kardashian, 33, reveals. "But Kanye and I were having lunch … and Pharrell came over to us and said, 'Oh my God, are you guys really going to call your daughter "North"? That is the best name.'"
"Then a little while later Anna Wintour came over and asked the same thing. She told us: 'North is a genius name.'"
"Kanye and I looked at one another and just laughed. I guess at that point it sort of stuck," says Kardashian.
And though the Kardashian sisters will take just about any publicity—good or bad—they can get, a 2013 slam President Obama directed at West actually caught Kardashian off guard.
"I don't think it's very appropriate for the president of the United States to be commenting on pop culture … I mean, calling people 'jack--'?"
"I guess everyone is entitled to their own opinion — even him. I was just like, 'why is he even commenting on this?'" she asks.
But then press-desperate Kardashian relents. "Ok, sure, just the fact that the President of the United States even knows who I am, and is talking about whether his kids watch our show, is pretty cool."