'Genuinely In Love' – Khloé Kardashian & French Montana: From 'Rebound' To 'Real Deal' – Gifts, Flowers & Cute Texts!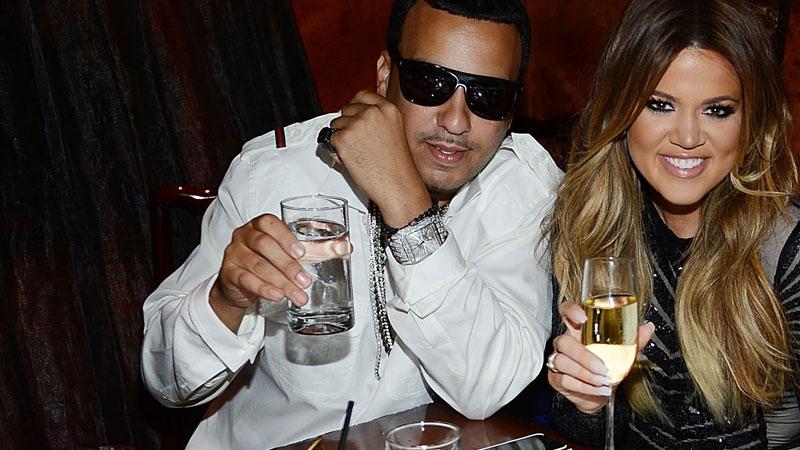 Khloé Kardashian and French Montana are heating up the Hamptons, and a source close to the Keeping Up With The Kardashians beauty says that she is the "happiest she's been in a long time."
"In the beginning it seemed like she was just using French as a rebound to make Lamar jealous, but now it is obvious that this isn't the case," a close friend of Kardashian's tells RadarOnline.com exclusively. "She's genuinely in love."
Article continues below advertisement
On September 2, the youngest Kardashian sister, 30, took to her Instagram account to share a photo of red roses that Montana, 29, got for her along with the caption "Oh man, I just LOVE surprises!!! I'm a lucky girl!!! #Smiling"
"He is such a romantic guy and he sends her flowers, gifts, and texts her little cute lovey things all day," the insider adds. "It is a nice change from Lamar because he gives her space and allows her to hang out with her friends and have her own life."
But as rumors circulate of Montana's alleged infidelity, the insider tells Radar that Kardashian isn't the least bit fazed.
"Khloé doesn't pay any attention to the rumors that French is cheating. She learned to blow that sort of stuff off when she was with Lamar," the source says. "She always tells French to 'walk' if he does not want to be with her."
The Keeping Up With The Kardashians spin-off, Kourtney And Khloé Take The Hamptons, premieres September 14 on E!.
Do you think Khloe and French will last? Let us know in the comments!