Khloé Kardashian Makes A Gun-Toting Cameo In French Montana's New Music Video For Single 'Don't Panic' – Watch It!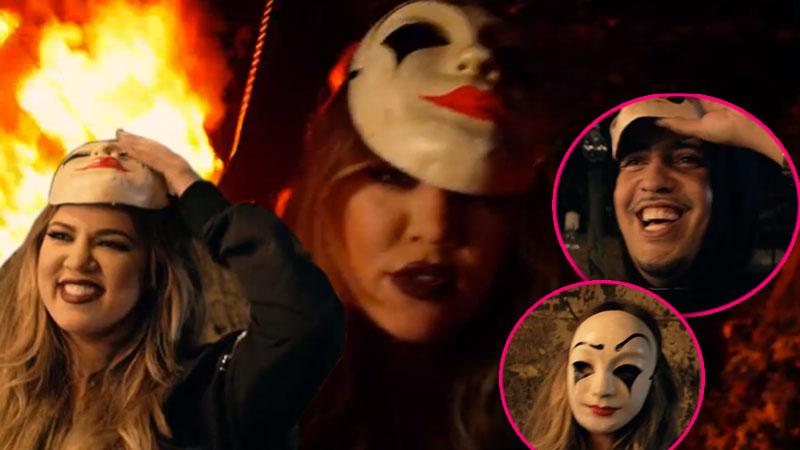 French Montana released a new music video for his single, "Don't Panic," and it's – see for yourself. But even though the entire video is strange (imagine creepy clown masks and guns), the oddest part of the whole project appears at the end when a woman toting a semi-automatic weapon removes her facemask only to reveal that it's Khloé Kardashian!
The youngest Kardashian sister has taken a ride on the wild side, dancing alongside other gun-wielding bandits. But you don't have to worry, because the rapper constantly reiterates the command, "don't panic."
Article continues below advertisement
Khloé's involvement in the project (she also appears on the cover art) may not come as a surprise to many, as the lyrics allude to the rapper's ladylove.
"Shawty fell in love with a hustler/ Man I took her from a buster/ N---as keep talkin' like they know something/ I slide on your b--ch like she on something/ Don't panic, don't panic."
Watch the video below, and tell us what you think in the comments!
PRODUCTION PLS EMBED
youtube