Exclusive
Calling In Sick! Pregnant And Skinny Kate Middleton Cancels Her First Solo Royal Tour Due To Debilitating Morning Sickness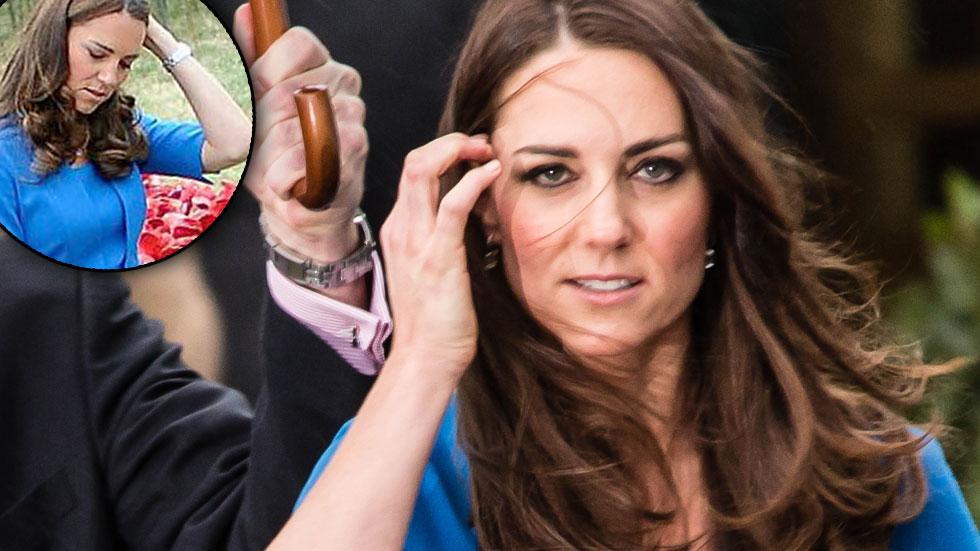 Article continues below advertisement
Now the Duchess of Cambridge, who was set to visit Malta on her first solo royal tour, has backed out of the trip on doctor's orders. Prince William will fill in for his pregnant wife on the two-day visit to mark the 50th anniversary of Malta's independence.
As Radar has reported, Middleton, 32, also suffered from hyperemesis gravidarum during her first pregnancy, with George (now one year old).
This time around, the world got its first glimpse of Middleton's tiny baby bump as she went out to dinner with Prince William at the King's Head Pub in England on September 11 — and only Radar had the photos.
William and Kate dined on fish with roasted vegetables on a bed of spinach, and shared a single scoop of vanilla ice cream — with two spoons! — for dessert. Middleton drank water, while William opted for red wine.
It was a rare hearty meal for Middleton as she deals with her increasingly difficult pregnancy.
Hubby William recently admitted that Middleton's morning sickness has been "tricky," but both are "immensely thrilled" about expecting their second child.