Media Mogul Oprah Winfrey Battles In Court Over Her Secret Diaries – Find Out What She Could Be Hiding!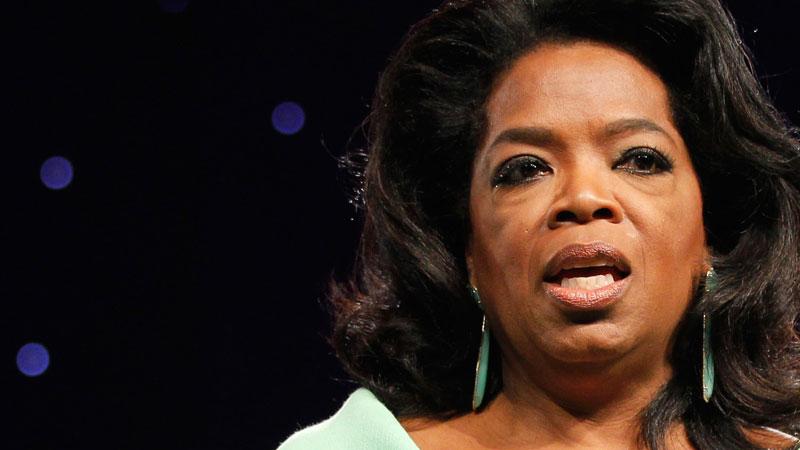 Oprah Winfrey has sent her lawyers back to court to protect the secret diaries she does not want anyone to see.
In 2011, Winfrey was slapped with a trademark infringement lawsuit by Simone Kelly-Brown, CEO of Own Your Power Communications, Inc.
According to legal documents seen by the National ENQUIRER, Kelly-Brown has accused the media mogul of stealing her phrase "Own Your Power" — one Winfrey used in connection with a variety of ventures, including a section on her website.
Article continues below advertisement
In March, Kelly-Brown's attorneys asked the court to "compel production of Ms. Winfrey's personal professional journal or diary entries" to see what they might contain in connection to the case.
Lawyers for Winfrey shot down that request, stating "Ms. Winfrey examined her journals and there is nothing relevant."
"It's ironic that Oprah, who has shared so much of her life with the world, will not part with her chronicles in the suit," a source close to the situation told The ENQUIRER.
"It makes you wonder what she could be hiding!"
The source added that they "undoubtedly" contain "intimate personal details that Oprah doesn't want people to know, possibly regarding her relationship with former fiancé Stedman Graham and her friendship with BFF Gayle King!"
In 2012, a judge ruled against Kelly-Brown stating that Winfrey had the right to use the phrase "Own Your Power" in connection with her magazine, but in 2013 the court of appeals overturned the trademark ruling.
It has yet to be determined whether or not Kelly-Brown will win the court battle, forcing Winfrey to turn over her private memoirs.
"Oprah will do everything in her power to see that doesn't happen," the source said.
"The lawyers for the Plaintiff asked the judge to read her private journals and that request was unequivocally denied," a spokesperson for Winfrey told Radar, when reached for comment.
To find out more about Oprah's legal battle, pick up the latest issue of the National ENQUIRER, on newsstands everywhere Thursday.