Exclusive
Exclusive: O.J. Simpson Pays Off Lien On Miami Home From Behind Bars -- Making Amends?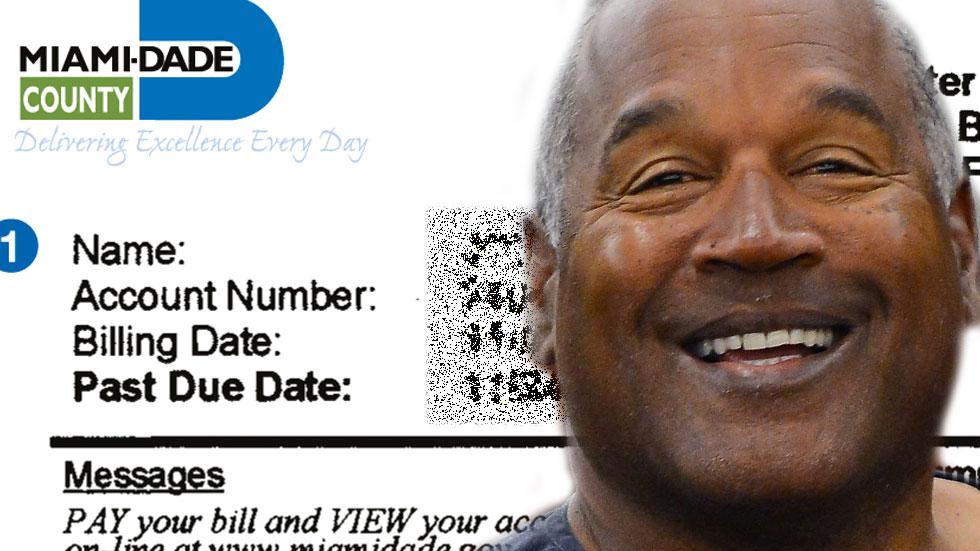 Has O.J. Simpson used some of his spare prison commissary cash to pay his delinquent bills? It's incredible but true--while locked up in prison, Simpson has managed to kill off liens filed against him, RadarOnline.com has exclusively learned.
Earlier this year, Miami-Dade County's Water and Sewer Department slapped the convicted former football great with liens for delinquent water and sewer bills. The unpaid bills were related to Simpson's Miami home, which, as RadarOnline.com has previously reported, is still in the process of being sold off at a foreclosure sale.
Article continues below advertisement
The government department claimed Simpson owed $457.33, and if it remained unpaid until O.J. was released from prison (sometime after 2015), the bill could have swelled to a whopping $4,000 with interest.
The Water and Sewer department told RadarOnline.com that they would NOT be giving Simpson a pass on the bills while he was serving prison time.
But on August 19, the government entity filed documents stating the lien had been paid in full and satisfied.
Simpson, who has been locked up in Nevada's Lovelock Correctional Center for kidnapping and robbery since 2008, originally saw his 4-bedroom Miami home hit the auction block in 2013 when he owed more than $790,000 in principal and unpaid property.
But when the buyer failed to pay $655,000, the home returned to auction.
According to court documents, J.P. Morgan Chase Bank signed over possession of the home to Florida limited liability company Global Rental E & P on May 14.