More Bad News For O.J.: Imprisoned Simpson Loses South Florida Home At Foreclosure Auction!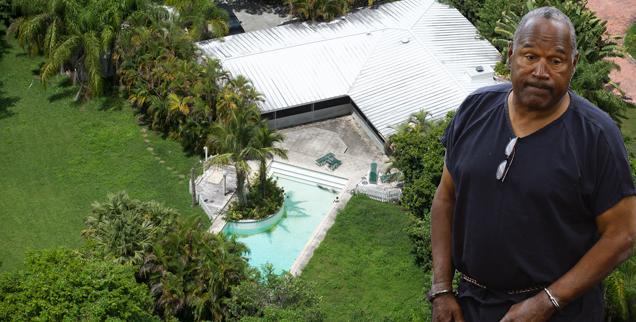 O.J. Simpson may currently call Nevada's Lovelock Correctional Center home — but he won't have a place to stay in South Florida when he is finally released sometime after 2015.
The disgraced former football star — who has been locked away since his 2008 conviction for robbery and kidnapping charges — originally saw his 4-bedroom Miami home hit the auction block in 2013 when he owed more than $790,000 in principal and unpaid property.
Article continues below advertisement
But when the buyer failed to pay $655,000, the home returned to auction.
According to court documents, J.P. Morgan Chase Bank signed over possession of the home to Florida limited liability company Global Rental E & P on May 14.
Simpson was infamously acquitted in the 1994 murder of his former wife, Nicole Brown, and her friend, Ronald Goldman.