O.J. Simpson's Florida Home To Be Sold At Foreclosure Auction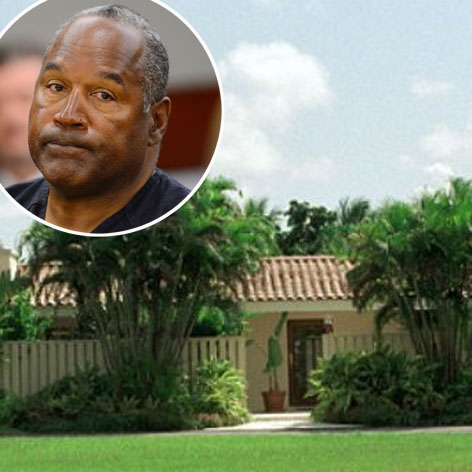 The Florida property O.J. Simpson called home for almost a decade prior to being sent to prison in Nevada is going up for auction.
Two years after JP Morgan Chase filed to foreclose on the house, a Miami-Dade County judge has signed off on a motion for summary judgment, reports Gossip Extra.
The bank will take possession of the disgraced sports star's house on Tuesday.  It has set October 29 as the auction date.
Article continues below advertisement
Simpson remains behind bars on armed robbery and kidnapping charges following a botched attempt in 2007 to get back some of his most valuable sports memorabilia from collectors whom he met with in a Vegas hotel room.
After being acquitted on criminal murder charges in 1997, Simpson was found liable for the deaths of his ex-wife Nicole Brown and her friend Ronald Goldman.  A Los Angeles judge ordered him to pay his victims' families $25 million.
He moved to Florida and bought a new home there because the Sunshine State's laws protected a primary residence from being seized to pay off a civll judgment.
Simpson was recently granted parole on some of the charges for which he's in prison.  He may be granted parole on the remaining charges in 18 months.