Hackers Strike Again! Nude Photos of Jennifer Lawrence, Kate Upton, Ariana Grande & More Hit The Internet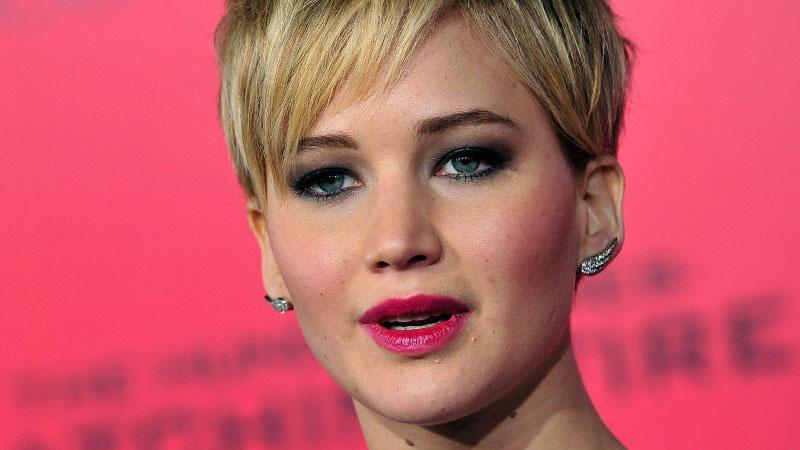 Unfortunately for a new host of A-listers including Jennifer Lawrence, Kate Upton, Ariana Grande and Kirsten Dunst, nude celebrity photos have been leaked online by an anonymous hacker.
A rep confirmed that the risqué photos of the Hunger Games star posing topless on a couch and drinking a glass of wine in nothing but lace panties are indeed authentic, but blasted the leak as "a vagrant violation of privacy."
Article continues below advertisement
"The authorities have been contacted and will prosecute anyone who posts the stolen photos of Jennifer Lawrence," the actress' publicist warned.
But according to insiders, the leak won't end with today's batch of scandalous snaps.
"Even more photos and even videos will be released," a source exclusively tells RadarOnline.com. "There are about 200 photos and two videos in total."
The source lists Avril Lavigne, Krysten Ritter, Bar Rafaeli, Teresa Palmer, Brie Larson and Glee star Becca Tobin as additional victims of the nude photo hacker.
"There are many, many more images," the insider insists.
The photos were initially posted on 4Chan today before spreading to Twitter.
Nude photo leaks have become a disturbing trend in Hollywood: Risque shots of Demi Lovato were recently exposed online, while Scarlett Johansson contacted the authorities when her naked pictures were leaked online by a hacker in 2011.
I don't want to be a victim and say, 'Oh, well' and just hide my head in shame," Johansson told Vogue in 2012. "Somebody stole something from me. . . . It's sick. I don't want people like that to slide."
Her hacker, Christopher Chaney, pleaded guilty to identity theft, wire tapping and unauthorized access to a computer in Los Angeles court. He was sentenced to 10 years in prison in December 2012.