Nicki Minaj's Mother Tells All: Future Pop Star Witnessed Domestic Violence At The Hands Of Abusive Father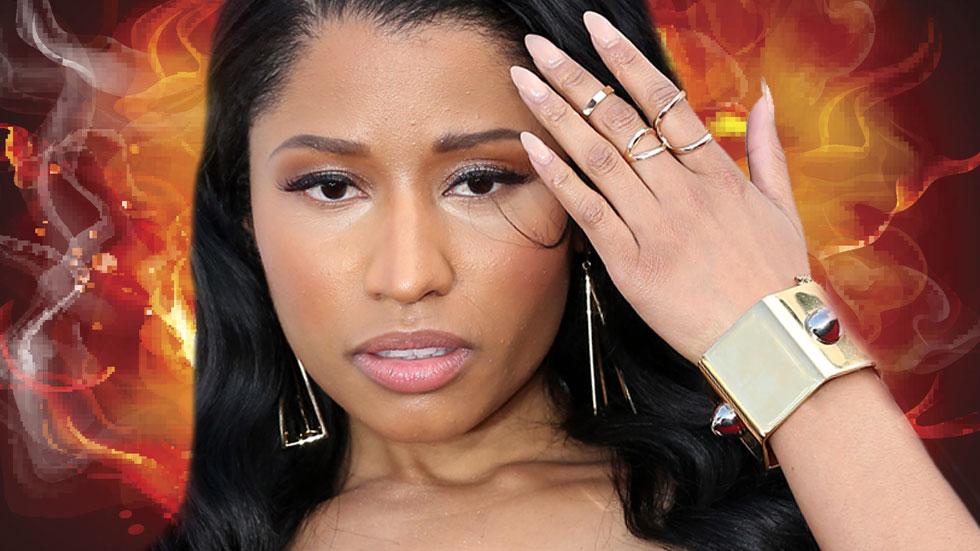 Nicki Minaj has long discussed the horrors of her childhood, but her mother has given hair raising new details to The Sun.
In an exclusive interview with the British newspaper on Sunday, Carol Manaj has told all about the horrific things the pop star experienced while growing up with her junkie father Robert.
Carol, 54, revealed how Minaj would sob in her bedroom as Robert, now 58, beat her mother black and blue in their Queens, New York home in the mid '90s.
Article continues below advertisement
He even tried to burn the house down with Carol inside, Minaj's mother claimed.
Carol said, "My husband used to get high on cocaine and alcohol and would come home and terrorize the whole family.
"One night I woke up and smelt smoke. I went downstairs and the kitchen was on fire. I had to run out of the house and it burned to the ground."
Luckily, Nicki and her brothers, Micaiah and Jelani, survived as they had been staying with a neighbor because their mother feared something might happen.
Another time, Carol claimed, "I was trying to take Nicki and my sons to a neighbour's house on December 31.
"He saw me get into the car and when it reached a stop light he pulled me out of the car, punched me in the face and kept pulling me and pulling me back towards the house.
"Someone eventually came and saved me and he ran," Carol shuddered to The Sun.
The horrified mom also disclosed that Minaj, 31, who went on to "Bang Bang" rap fame, grew up in a house of horrors.
Article continues below advertisement
"Some nights, while my children were sleeping, my husband would come in intoxicated. He would be very menacing and threaten me, calling me a whole lot of names," Carol said.
"My children would sit up in their beds crying and wait it out. He would bring so much fear to them, they wouldn't know his next move.
"He was so violent. He would threaten us and keep us up all night.
"My kids would be crying until he eventually passed out drunk.
"He would hit the children too — but that's what they do in Trinidad, where he is from."
As RadarOnline.com readers know, Nicki, whose birth name was Onika Maraj, has previously talked about her father's drinking and violent behavior.
"I was afraid, very afraid that something would happen to my mother," she has said.
But Minaj recently claimed Robert went to rehab and cleaned himself up and was attending church with Carol.
Article continues below advertisement
"He doesn't instill fear in people anymore," Minaj said.
However, RadarOnline.com exclusively reported that Robert was arrested for drunk driving on October 18, 2013 and again on December 3, 2013, and subsequently indicted in New York Supreme Court on four counts of operating a motor vehicle while under the influence of alcohol, a felony, aggravated driving while intoxicated, a felony, operating a motor vehicle while under the influence of alcohol, a misdemeanor, and aggravated unlicensed operation of a motor vehicle in the first, second and third degree.
He is expected to appear in court on July 9, 2015.
Meanwhile, Carol told The Sun she eventually kicked Robert out of their home. Although he later received treatment for his addictions and cleaned up his act, their attempts to reconcile failed.