Wardrobe Malfunction! Nicki Minaj's Dress Splits Open As She Performs At VMAs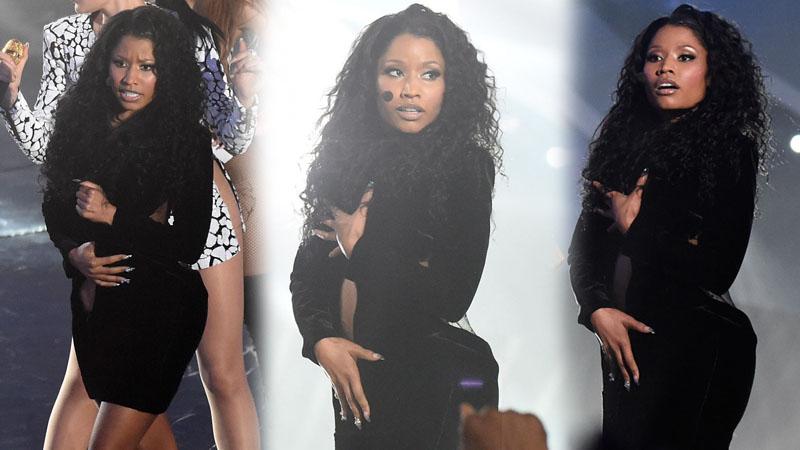 Nicki Minaj suffered an embarrassing wardrobe malfunction while performing at Sunday night's MTV Video Music Awards.
After singing her hit "Anaconda" on the live broadcast, Minaj tried to change out of her tropical safari outfit into a black dress off camera.
But disaster struck.
Minaj came back onstage to rap with Jessie J on the song "Bang Bang" and was holding her dress together as though her zipper had ripped.
Article continues below advertisement
The rapper and former American Idol judge didn't have any indecent exposure, but had to clutch at the dress uncomfortably until the number was done.
Minaj –who saw one of her "Anaconda" backup dancers bitten by a snake during a VMAs rehearsal—is obviously a show must go on kind of star!