Exclusive
Kim Kardashian Causes Backstage Ruckus With Love Rival Carmen Ortega — Demanded She Be Kicked Out Of VIP Area At LA Music Festival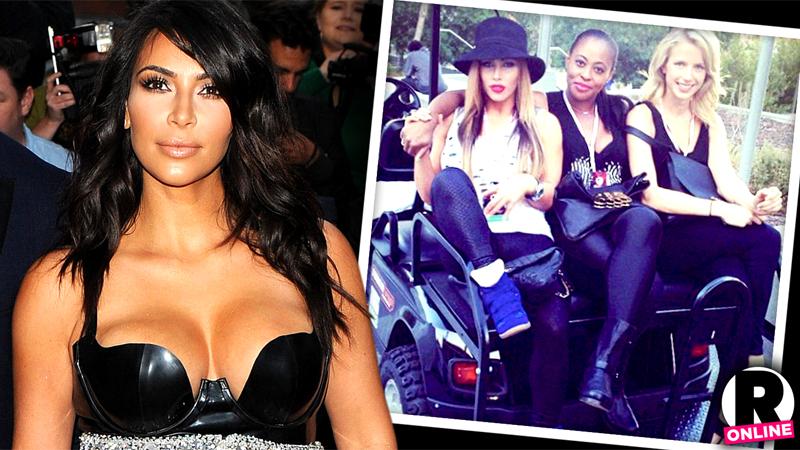 Article continues below advertisement
"Carmen was just enjoying a quiet night out with a few friends and was having a really good time, supporting her good friend DJ R3HAB," an insider told RadarOnline.com.
"Kim didn't even have the guts to come up to her in the VIP area, she just took one look at her and called her a 'wh*re' and demanded that security eject her. She rightly or wrongly reckoned she had a say on who should be allowed to enter as her husband was the headline act."
According to the source, Kardashian "has always been jealous of Carmen" and since Ortega's friend's set was finished she didn't put up a fight and left.
"Kim didn't speak to Carmen directly. Security were the ones who said she needed to leave backstage. Carmen asked why and they said because Mrs. West doesn't want anyone back here," the insider continued.
"Carmen was pissed, but her friend DJ R3HAB was done with his set before Kanye, so she wasn't that bothered."
A spokesman for Ortega tells RadarOnline.com of the incident, "Carmen, along with everyone else, was cleared out by security before Kanye West's set. Carmen was backstage to support her longtime friend DJ R3HAB with some girlfriends. She had no interaction with Kim Kardashian at any point and no words were exchanged."
Update: A previous version of this story mistakenly attributed the statement above to a rep for Kanye West. RadarOnline.com regrets the error.