Exclusive
Reggie Who? Kim Kardashian Bans Family From Mentioning Former Love Reggie Bush In Front Of Husband Kanye — West Is 'Jealous & Insecure,' Claims Source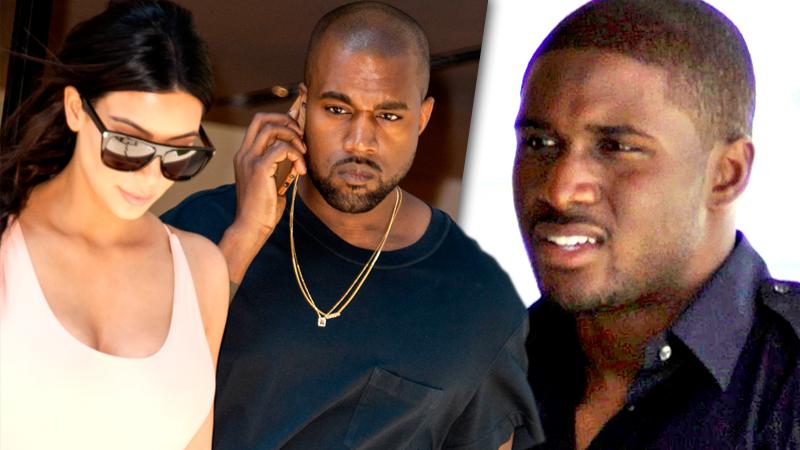 Article continues below advertisement
"Kim went out of her way to avoid reading about Reggie's wedding to Lilit last weekend," an insider told RadarOnline.com. "She doesn't like to discuss Reggie, not even with her sisters. And Kim did remind her family to not mention Reggie's name in front of Kanye, because he is very jealous of him."
"There have been numerous assurances by Kim that Kanye has nothing to be jealous of, but there is always an argument when his name comes up," the source said. "Kanye thinks that Reggie is still in love with Kim because he married a woman that looks exactly like her. And honestly, that isn't lost on Kim either."
Kardashian's step-brother Brody Jenner flaunted her edict and raised eyebrows by attending Bush's wedding, as he famously skipped out on attending his step-sister's own nuptials to West in Italy.
"Of course it's a huge diss to Kim that her step-brother went to her ex-boyfriend's wedding, and not hers!" the insider previously told RadarOnline.com. "But Brody has been friends with Reggie for years, and wouldn't have missed his wedding. It's no secret that Brody and Kim aren't close."
Article continues below advertisement
Meanwhile, family sources previously told RadarOnline.com Kim has morphed into a totally different person since hooking up with West, who constantly scrutinizes Kim's wardrobe, according to the source.
But with boyfriend Bush, who she dated on and off from 2007 to 2010, "Kim was a totally different person!" the source said. "There was so much laughter and joking between them. They were really a cute couple, and very much in love. Kim absolutely lit up when Reggie would enter a room."
West has "questioned Kim at times" about her relationship with Bush, the source claimed, even going so far as to ask "how Reggie was in the bedroom, and who was a better lover. Kim of course says Kanye, but he doesn't believe her, and is very insecure."