Exclusive
Nick Jonas' Success Makes Other Jo Bros 'Jealous,' Source Says – He's 'Always Carried Them'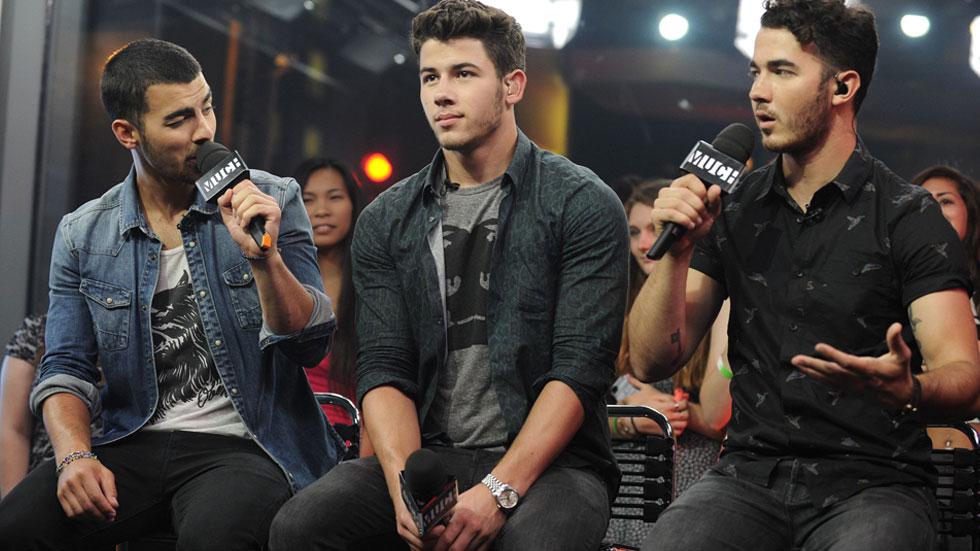 Nick Jonas released his hit single "Jealous" last week, and a source close to the Jonas Brothers tell RadarOnline.com exclusively that his older brothers, Kevin and Joe, have been throwing him some serious shade!
"His brothers are incredibly jealous of him," the insider tells Radar.
Even though the youngest Jonas brother says that his Joe, 25, and Kevin, 26, are "completely supportive" of his career, the source tells quite a different story.
Article continues below advertisement
"Nick has always carried the group and he was always the center of attention," the source says. "He is the best looking out of them and has always had the hottest girls. He is also by far the most talented."
"Kevin has a good head on his shoulders but they don't see eye-to-eye because Kevin has always treated Nick like a little kid," the source says.
As far as Nick's relationship with Joe, the source says, "There has been a lot of tension between them lately. Joe doesn't like being around him because Nick gets all of the attention and it bothers Joe."
In a recent interview with Billboard, the youngest of the former Jonas Brothers said, "I sort of know what it is I want to accomplish and really trying to take those steps to continue to grow and build this fan base with this new sound and this new direction."
"Jealous" is Jonas's second track off of his self-titled debut album, due out on Nov. 11.
Are you surprised to learn that the other brothers are jealous of Nick Jonas's success? Let us know in the comments.