Exclusive
Sloppy Seconds! Joe Jonas Hooks Up With His Brother Nick Jonas' Ex-Girlfriend, Gigi Hadid – Brotherly Love?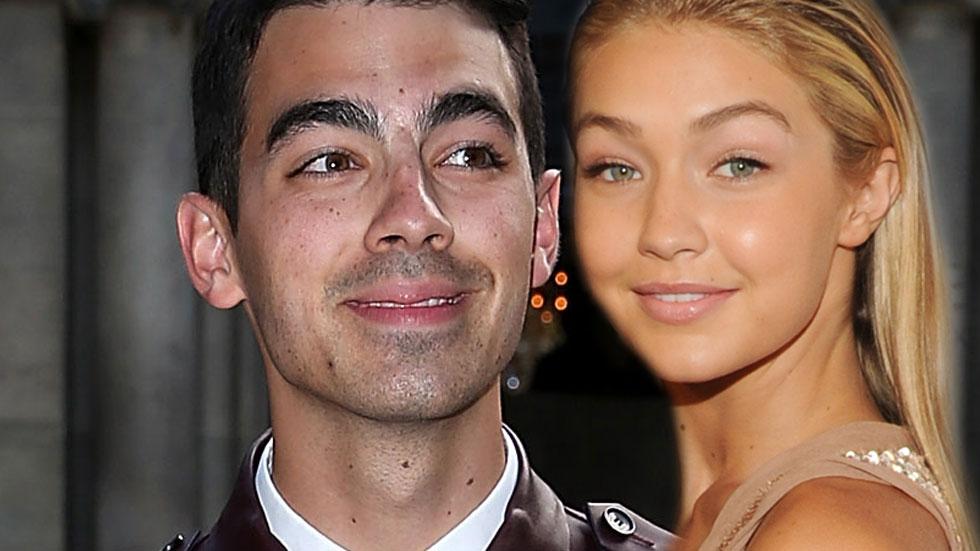 Article continues below advertisement
To further complicate the situation, Hadid, the stunning 19-year-old model daughter of The Real Housewives of Beverly Hills star Yolanda Foster, is a close friend of Blanda Eggenschwiler — 25-year-old Joe's most recent ex!
"Blanda is absolutely furious," the insider reveals.
According to the source, 30-year-old Eggenschwiler, who is also a model, has been telling friends, "Nick and Gigi dated several times in 2012 and 2013." This was right before he met Olivia Culpo and she met her now ex, Cody Simpson, continues the source.
"It was an ongoing thing," the source notes, adding, "The fact that Joe and Gigi are hanging out now is just strange."
Is Joe Jonas wrong for hooking up with Gigi Hadid after his brother Nick Jonas already did? Let us know in the comments.