Joan Rivers To Be Brought Out Of Coma, As Major Questions Remain About Her Post-Surgery Outlook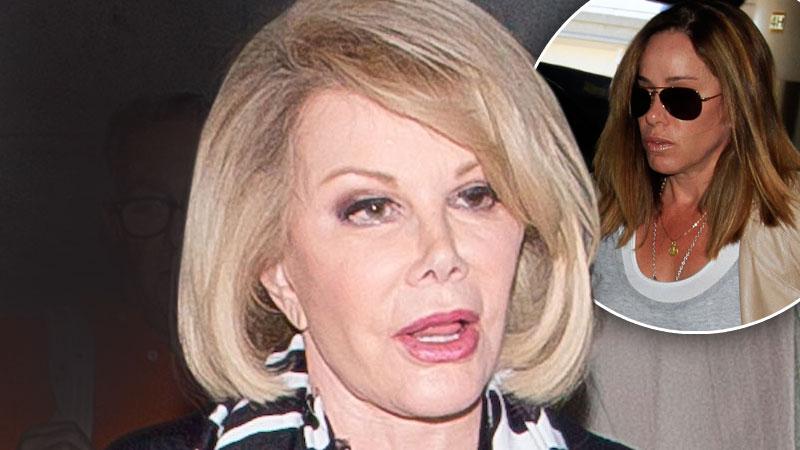 Joan Rivers will be revived from her medically-induced coma at New York's Mount Sinai Hospital on Tuesday, so doctors can assess her current condition, five days after she was rushed to the hospital after suffering cardiac and respiratory arrest while she was having work performed on her vocal cords.
The 81-year-old comedienne remained on life support, and was in serious condition Monday, according to the NY Daily News.
Article continues below advertisement
The comic's attending physicians Tuesday will run tests to see how her brain is functioning, an insider told the paper.
Rivers might be "in a wheelchair," or in a vegetative state, when she emerges, family sources told the paper.
The comedy veteran's relatives, led by her daughter Melissa Rivers, might file a medical malpractice suit against the Yorkville Endoscopy clinic, where the former Tonight Show stand-in was being treated prior to the her health breakdown.
Elsewhere, taping of Rivers' E! show Fashion Police, concentrating on this week's New York Fashion Week, was canceled in the wake of her health issues.