4 Latest Developments In Hollywood Hacking Scandal: Admitted Source On The Run As FBI Investigates J.Law Leak & Others; Georgia Man Singled Out Publicly Denies Involvement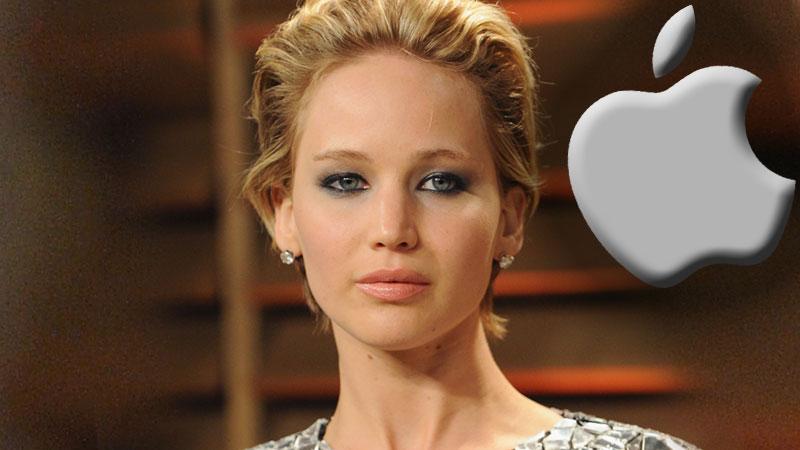 Article continues below advertisement
"Original Guy" said on AnonIB that he'd be relocating, and asked for donations via Bitcoin, clarifying that he didn't act alone in the shocking acquisition and distribution of the nude photos of celebrities. He wrote, "Guys, just to let you know I didn't do this by myself … there are several other people who were in on it and I needed to count on to make this happen … this is the result of several months of long and hard work by all involved. We appreciate your donations and applaud your excitement."
He vowed, "I will soon be moving to another location from which I will continue to post."
Reports indicated that as many as 100 celebrities might have been hacked (and their photos saved) leading to speculation that more clandestinely-acquired celebrity nudes might be leaked in the future.
Watch the video on RadarOnline.com
Visit NBCNews.com for breaking news, world news, and news about the economy
A Bite Of The Apple?
Article continues below advertisement
With speculation swirling that the risqué photos might have been acquired from Apple's iCloud service — purportedly, a glitch in its' "Find My Phone" feature — the company kept a tight lid on the potential security breach as news spread of the scandal. On Monday, the company distributed an update correcting the glitch that potentially left the accounts susceptible to a security breach.
Apple Inc. spokeswoman Natalie Kerris said the tech giant is "actively investigating this report," as they "take user privacy very seriously."
Georgia Man Denies Being The Culprit, Admits He's 'An Idiot'
Lawrenceville, Ga. native Bryan Hamade emphatically denied he was involved in the leaking of the Lawrence photos after a number of Reddit users pieced together a number of clues that placed suspicion on him. Hamade, under the moniker "BluntMastermind," allegedly revealed he'd had a collection of the leaked celeb photos on a screen grab in which his hard drive and network details were visible, leading to his identification by Reddit users.
Article continues below advertisement
"I am not behind this. It was so stupid — I saw a lot of people posting the actual leaks and bitcoin addresses and I've read a lot about bitcoin and how they are valuable and I thought, oh cool I'll get free bitcoins," he told Buzzfeed of his folly. "I am just an idiot who tried to pull one over on 4chan and lost big time and stupidly left this identifying information.
"They took my proof and back traced it — it isn't remotely true. I am not a hacker. I have no idea how the hell someone could hack into all those accounts."
Hamade said he'd been harassed by 4chan users' "non-stop phone calls and emails" in the wake of the leaks.
Ricky Gervais Slammed
Ricky Gervais inadvertently jumped into the eye of the storm with a snarky tweet on the topic (he later deleted) suggesting celebs not digitally store their intimate photos, then taking plenty of grief for the comment from Twitter users and some fellow famous faces.
Watch the video on RadarOnline.com
Article continues below advertisement
Visit NBCNews.com for breaking news, world news, and news about the economy
"Celebrities, make it harder for hackers to get nude pics of you from your computer by not putting nude pics of yourself on the computer," The Office creator wrote on Twitter, later removing it.
Girls' Lena Dunham was one of the dissenters, writing, "The 'don't take naked pics if you don't want them online' argument is the 'she was wearing a short skirt' of the web. Ugh. The way in which you share your body must be a CHOICE. Support these women and do not look at these pictures."
Gervais then clarified, "Of course the hackers are 100% to blame but you can still makes jokes about it. Jokes don't portray your true serious feelings on a subject. Making a joke about a thing doesn't mean you condone that thing."