FBI: Website Leaks Personal Info Of Michelle Obama, Kim Kardashian, Ashton Kutcher & Many Others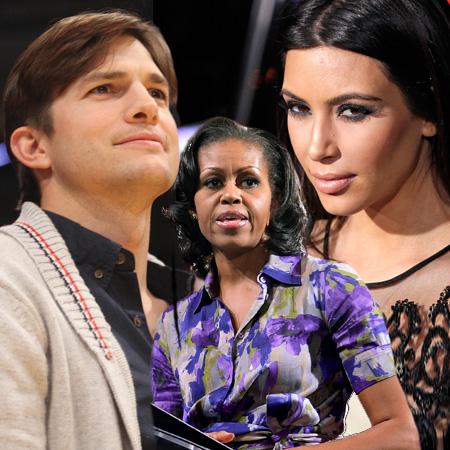 FBI officials are investigating a major hacking scandal in which the personal information of celebrities -- including Social Security numbers, credit reports and home addresses -- were leaked online, according to the Justice Department Tuesday.
Ashton Kutcher, Kim Kardashian, Mel Gibson, Donald Trump, Hulk Hogan and Paris Hilton were among the celebrity victims, while political figures impacted by the hacking include First Lady Michelle Obama, Secretary of State Hillary Clinton, Vice President Joe Biden, ex-vice presidential candidate Sarah Palin and FBI Director Robert Mueller. (Mueller's Social Security number, address and a credit report were displayed on the website.)
Article continues below advertisement
Authorities said many of the credit reports displayed on the site were generated earlier this month.
The website (which has an accompanying Twitter page) has a Russian Internet suffix, officials said, and had a message that reads, "If you believe that God makes miracles, you have to wonder if Satan has a few up his sleeve."