Ohio School Shooter Escapes Prison, Apprehended Hours Later By Church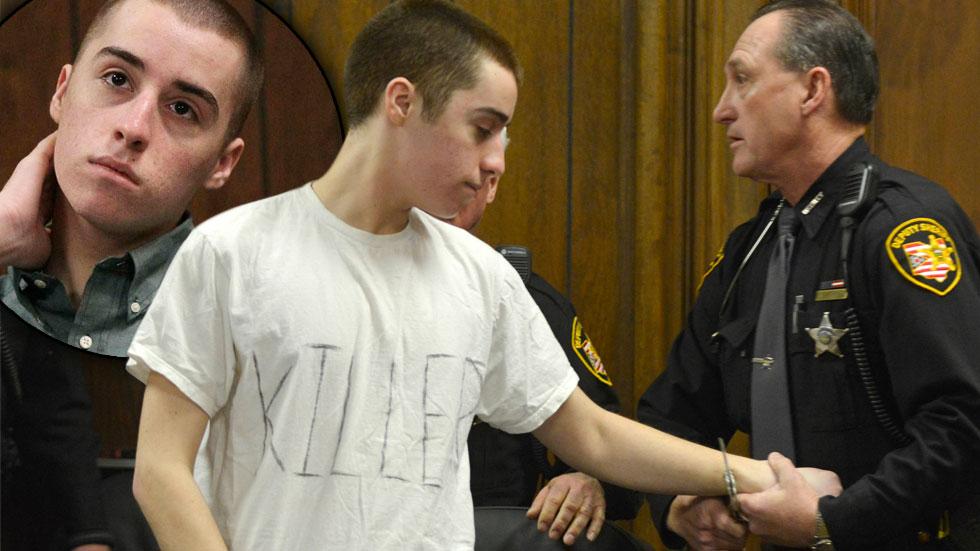 The teenager convicted of killing three students at an Ohio high school escaped state prison with two other prisoners Friday morning by jumping over a fence.
T.J. Lane, 19, was captured six hours later after hiding by a church. The teenage fugitive was caught only 100 yards from the prison by two State Highway Patrol troopers. One of the other prisoners was apprehended almost immediately after the escape, with the third prisoner getting captured three hours after discovering Lane.
Article continues below advertisement
As RadarOnline.com previously reported, Lane unbuttoned his shirt to reveal a white tee with "Killer" written on it at his sentencing hearing last year. He wore a similar shirt during his killing spree.
When word got out that Lane had escaped, police officers were sent to the homes of his victims' to protect their families.
"The last several hours have been very difficult as we come to grips with this situation," Chardon schools superintendent Michael Hanlon said at a news conference early Friday after Lane was caught.
Prosecutors said Lane used a .22-caliber pistol to school and fired 10 shots, killing 16-year-olds Daniel Parmertor and Demetrius Hewlin, and Russell King Jr., 17, while wounding two others. One of the two wounded is now paralyzed.