Secret Life Of Ohio Shooter T.J. Lane: Inside The Mind Of A Teenage Killer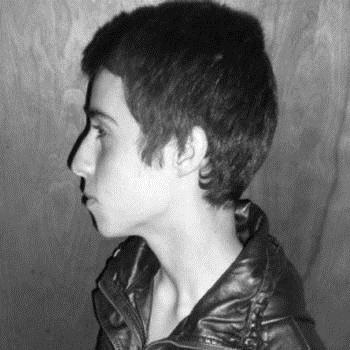 By Debbie Emery - RadarOnline.com Reporter
As news emerged on Wednesday morning that prosecutors plan to charge the Ohio school shooter, 17-year-old T.J. Lane, as an adult not a juvenile, there are countless questions about the troubled teen as all those affected by his rampage try to understand what would drive him to open fire on innocent students.
As RadarOnline.com previously reported, Lane went on a shooting spree at Chardon High School that began around 7.30 a.m. on Monday in the cafeteria and resulted in the death of three students, Daniel Parmerto, Russell King Jr., 17, and Demetrius Hewlin, 16, and two others injured.
Article continues below advertisement
Described as a quiet kid who kept a low profile until February 27, details of Lane's personal life are finally beginning to trickle out and they paint a picture of a disturbed childhood full of violence and neglect.
A little known fact about Lane is that he didn't even attend the Chardon school that he attacked, and was instead a student at Lake Academy in nearby Willoughby, which is an alternative school for at-risk youth, many of whom have struggled with addiction or suffered abuse at home.
Like many of the students there, home life for T.J. was far from peaceful with his father, Thomas Lane Jr., boasting a history of domestic violence against women, according to court records. He had been arrested numerous times for incidents that showed increasing levels of ferocity, and may well have been abusive against his son as well.
On numerous occasions Lane was warned by law enforcement to stay away from T.J. and his mother Sarah A. Nolan, reported the Cleveland Plain Dealer and between 1995 and 1997 both parents charged the other with domestic violence against each other.
Article continues below advertisement
They subsequently split up after which Thomas Lane went on to be charged with assaulting a police officer, and then served prison time for attempting to suffocate his next wife after he held her head under running water, then bashed it into the wall so hard that it left a dent.
Estranged from his father and his half-twin sisters, T.J. lived with his grandparents and remained close to his aunts, who sat by his side in court on Tuesday for the juvenile detention hearing.
Two years ago, T.J. landed in custody from his own actions when he appeared at the Geauga County Juvenile court, but because he was only 15 at the time all records relating to his alleged offense are sealed.
Recollections of T.J. from people in the community have been vague so far: "He seemed like a nice boy," said Anna Mullet, who met T.J. when he attended church youth group meetings.
While Anthony Gracco, a junior at Chardon High School said the pair used to play basketball together and he was cheerful during the games. "I was shocked," said Gracco. "I didn't think he would do something like this. He wasn't a violent kid. I'm sad about it."
Article continues below advertisement
Another friend who described her pal as a "normal teenage boy" admitted that there was a somber side to him. "He did have a sad look in his eyes a lot of the time, but he talked normally, he never said anything strange," said Haley Kovacik.
Torilyn LaCasse deliberately "gravitated toward him," because she "noticed that all the kids made fun of him and I just wanted to get to know him," CNN reported.
"He turned out to be a really great person," said LaCasse, adding that he was constantly picked on at school for everything from his hair and clothes to his silent demeanor.
"He wouldn't say anything, he'd just look at the ground (and) take it, and kind of laugh about it... you can laugh about it, but it still hurts."
One potential motive for the horrific killings is that of a lovesick teen with a broken heart as T.J. was dating a girl at his youth group and was reportedly devastated when she dumped him. The object of his affection went on to date Russell King Jr., the second fatality who witnesses say the shooter appeared to target first when he pulled the gun out of his backpack.
Article continues below advertisement
Nate Mueller, who was sitting with King and had a bullet narrowly graze his head, described Lane as "a quiet kid.
"Freshman year he got into a 'Goth' phase and didn't talk to that many people anymore. He never egged anybody on. He just went about his business,"explained Mueller, who revealed that the group had all been friendly in middle school but gone separate ways since moving up to high school.