Exclusive
Hollywood's Worst Nightmare! Stars Fear Their Embarrassing Plastic Surgery Secrets Could Leak -- Plus Gory Photos!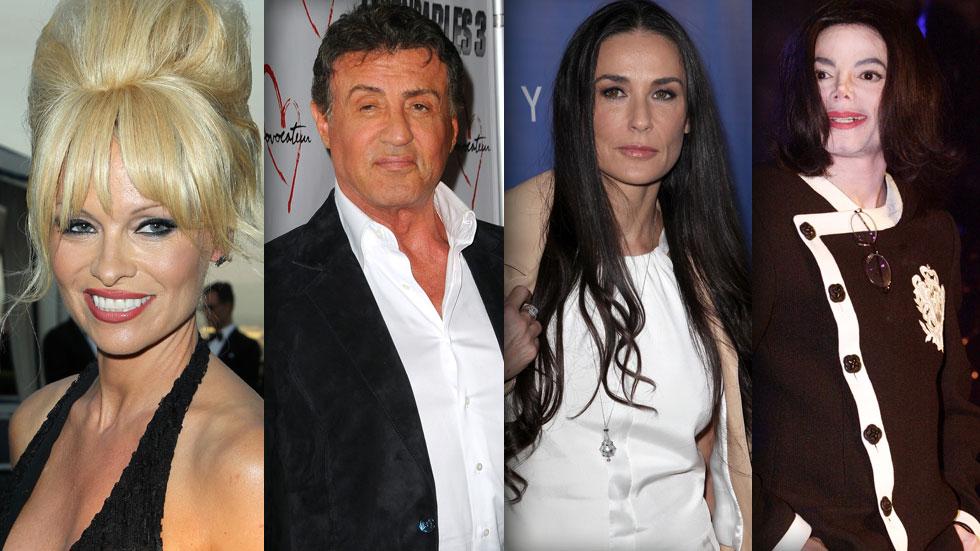 Article continues below advertisement
An ENQUIRER reporter has seen gory images that include a photo of the comedian, under anesthesia, while in the middle of a facelift.
The shameful source reportedly admitted that he swiped it from the doctor's office before the files could be shredded.
There are also photos of Anderson's marked up breasts just before she had a boob job.
Meanwhile the former employee shockingly claims to have a small vial of Michael Jackson's blood and a piece of the mole singer Enrique Iglesias had removed in 2003.
And – to add insult to injury – he plans to cash in on a number celeb secrets by writing a book once Dr. Hoefflin dies.
For more on the story – and to read what he plans to do with Anderson's 800cc old breast implants – pick up the latest issue of The National ENQUIRER, on stands now!