Family First – George Zimmerman's Brother Robert Talks Family Rebranding And His Role Models: 'I Learn A Lot' From Kardashians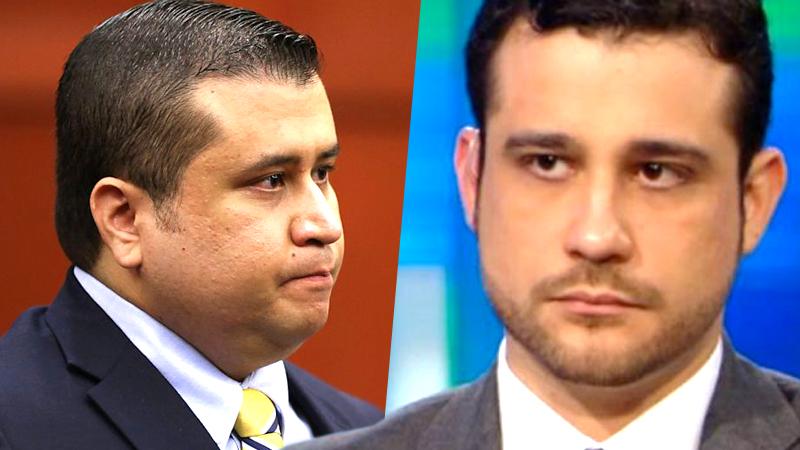 Watching Keeping up with the Kardashians is probably a guilty pleasure for many, but for the Zimmerman family, it's an inspiration.
That's right, George Zimmerman's brother, Robert, told GQ that he views the Kardashian klan as role models.
"I learn a lot from watching Keeping up with the Kardashians," Robert told me. "Like, use the sh*t you've got."
In an effort to "rebrand" his brother in the wake of Trayvon Martin's death, Robert has made various efforts to help his brother move past what their family calls "The Incident." But instead of moving on, Robert tells the magazine that his brother is still a target.
Article continues below advertisement
In an effort to raise money for legal fees and other debts, George began to paint. One of his pieces of work even nabbed $100,099 on eBay. But the painting career soon ended after his second attempt featured the prosecutor from his trial, which could have been copied from an Associated Press photograph, scored him a cease and desist letter.
But that didn't stop him from brainstorming other paintings. In fact, Robert revealed that George suggested painting a picture of Anne Frank because "he identifies with her—but he hasn't gotten around to it yet."
George lives a secluded life, according to his brother, but lives in fear that the F.B.I. will come for him if he is charged with federal civil rights violations for the Martin shooting.
"He's worried," Robert told GQ, "that if FBI agents come and kick in his door, he's probably gonna shoot a few of them."