George Zimmerman Arrested AGAIN -- Domestic Altercation With PREGNANT Girlfriend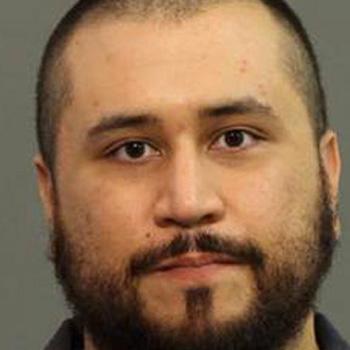 UPDATE 7.20 p.m. PT -- George Zimmerman was charged with felony aggravated assault, the Seminole County Sheriff's Office has confirmed. He also was charged with two misdemeanors -- domestic violence battery and criminal mischief. Zimmerman is being held in jail without bail and will make his first appearance in front of a judge Tuesday at 1:30 p.m. ET.
---
George Zimmerman was arrested in Florida on Monday for a domestic altercation with his girlfriend,RadarOnline.com is reporting.
Article continues below advertisement
According to the Orlando Sentinel, the Sheriff's Office was called to a disturbance on Topfield Court in western Seminole County around 1 p.m. -- which is where Zimmerman's 27-year-old girlfriend, Samantha Scheibe, lives.
RadarOnline.com has just learned Scheibe claims she is pregnant, upgrading Zimmerman's possible charges to a felony.
Zimmerman is being booked into jail and is not eligible for bail.
Zimmerman, 30, had another domestic incident in September and was taken into custody when police were called to the home he once shared with his estranged wife.
MORE ON:
Celebrity Justice
UPDATE: RadarOnline.com has now obtained the 911 call from Zimmerman's arrest on Monday. You can listen to it here:
https://media.radaronline.com/brand-img/wp-content/0x0/2013/11/zimmerman_20arrest.mp3