The Voice Of Evil: Chilling Confession Tape Of Etan Patz's Alleged Killer Plays For Judge In Court Hearing — 'Something Took Over Me, & I Was Just Choking Him'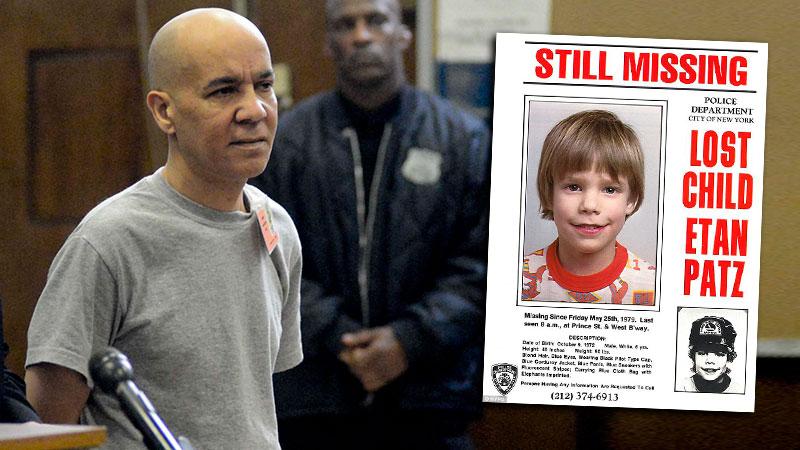 A man charged with killing a boy in 1979 calmly discussed strangling the child in a confession tape that has become the hot issue in a murder trial.
Pedro Hernandez, 53, confessed to killing Etan Patz, the 6-year-old boy who went missing and was one of the first children to appear on the milk carton. In the video, Hernandez maintains a relaxed demeanor as he tells police that he lured Patz with the offer of a soda and strangled him in the basement of a Manhattan convenience store on May 25, 1979.
Article continues below advertisement
But Judge Maxwell Wiley isn't debating whether or not Hernandez's confession is true – he's debating whether or not the tape can be used as evidence during his murder trial.
"I was nervous; my legs were jumping," Hernandez said in his confession. "I wanted to let go, but I just couldn't let go. I felt like something just took over me. I don't know what to say. Something just took over me, and I was just choking him."
The tape was played at a hearing Monday. It was the first time the public could hear the alleged killer talk about Patz's disappearance. The boy's parents also attended the hearing, which marks their first public appearance since the tragic event. His mother, Julie, left the hearing before the tape played.
On the tape he explains that he doesn't remember what Patz was wearing – hat or no hat – but remembers tossing the boy's backpack behind a freezer. No bag or body was ever found.
Article continues below advertisement
"I just approached to him or I asked him, 'you want a soda?' I said 'come with me,'" Hernandez admitted. "He didn't say nothing to me. He didn't kick. He wasn't angry. He just kind of stood there, and I just felt bad what I did."
He also talked about his medical history. The 53-year-old alleged killer is HIV-positive and bipolar. His lawyer, Harvey Fishbein, is arguing that Hernandez wasn't mentally competent to understand his rights prior to confessing. Fishbein also said that Hernandez's demeanor was a result of exhaustion.
"When those eight hours were finished, he was convinced he had something to do with the disappearance of Etan Patz," he said.