They Got Their Ducks In A Row! A&E's Robertsons & Napa Winery Settle Suit Over Wine Brand Confusion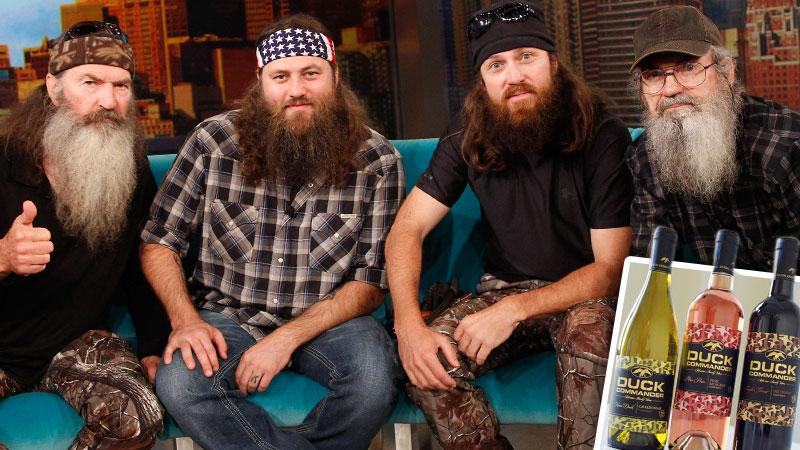 An ongoing federal lawsuit between a Napa, Calif. winemaker and the corporation behind the Duck Dynasty marketing empire was settled under private terms Aug. 28, with all claims dismissed, RadarOnline.com has learned.
The Duckhorn Wine Company, manufacturers of high-end wine that sell for upwards of $100 a bottle claimed in their Nov. 2013 suit that the marketing of the reality TV clan's brand Duck Commander — which went for affordable amounts such as $9.99 a bottle — put a tarnish on their similarly-named brand, confusing the marketplace in the process.
Article continues below advertisement
Duckhorn lawyers said that additional confusion sprang from similar-looking labels, and digital dominance, as a search for their brand brought about results regarding the Louisiana-based Robertson family's line.
In addition, the small winery said that another impact of the Duck Commander brand was a loss of orders from buyers.
In response, Duck Commander said that their rival litigants had no claim to the phrase "duck," and that they were not the only brand of alcohol on the market that used the bird moniker in their brand.
Terms of the settlement were undisclosed.