Golden Years: David Bowie A Sexual Wild-man In Earlier Days, According To New Book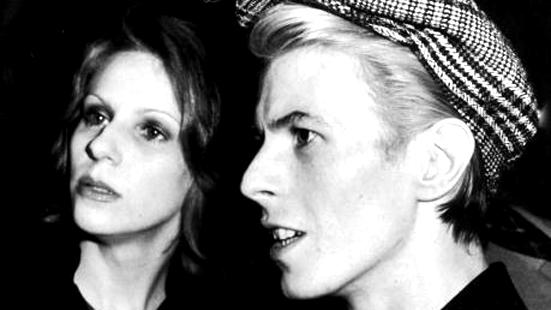 Wham, bam, thank you ma'am!
A new book titled Bowie, by Wendy Leigh, claims that early in his career, rock icon David Bowie was carefree with his sexuality, inviting both men and women into his boudoir at an incredible pace.
The "Space Oddity" singer and his first wife, model Angela Bowie, met at a time they were both dating the same guy, Leigh claims in the sizzling book.
The duo was "notorious about weaving a sexual web around those who took their fancy," Leigh writes, adding that Angie set up a "sexual cocoon" in which the "Rebel Rebel" singer could sow his wild oats under her watch.
Article continues below advertisement
A home the "Changes" crooner shared with his wife included a room called "The Pit", with a bed that was 4-feet-deep, the author wrote. It allowed for plenty of room for the hot-and-bothered duo to engage in horizontal fun with their visitors, as his wife had an "uncanny ability to bring home the most free-spirited girls" to her spouse.
"Everybody f****d everybody in the pit," a source told the author.
"Angie and David used to have the most amazing orgies at Oakley St."
Leigh wrote that "Suffragette City" singer admittedly had an extensive past in same sex relationships, he was "adept at playing London's gay elite" en route to fame and fortune in music.
"I said he would either be a gigantic star," one unnamed source told the publication, "or make a lot of money in the Piccadilly men's" restroom.
Bowie, 76, has been settled down with his supermodel wife Iman since 1992.
In a BBC interview, he conceded he'd been "hitting on everybody" earlier in his life.
"I had a wonderfully irresponsible, promiscuous time."