Exclusive
Former 'RHONJ' Star Danielle Staub Asks Judge To Void $740K In Liens On Her NJ Home — Read Her Desperate Plea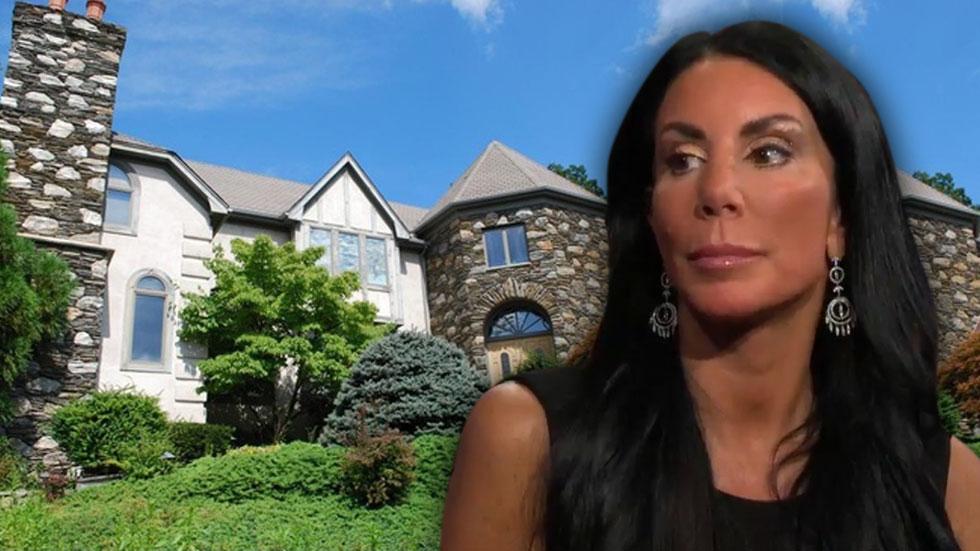 The Giudices aren't the only ones in trouble in Jersey!
Former Real Housewives of New Jersey star Danielle Staub has always been known for controversy, and now she's in the fight of her life, pleading with a federal court judge to allow her to avoid paying $740,000 in liens placed against her New Jersey home, RadarOnline.com has learned.
Staub reportedly no longer lives in the 6,200 square-foot, 7-bedroom house in Wayne, New Jersey, that was featured on the reality show -- but court documents filed on Monday revealed Staub's legal issues now involve her lavish home.
Article continues below advertisement
Staub filed for Chapter 7 bankruptcy in June 2012 claiming she had $1.9 million in liabilities — and only earned $63,000 that year!
The reality star owed more than $100,000 to the IRS, $70,000 to the town she lived in and $16,000 in state taxes and various other creditors.
As part of the bankruptcy process, Staub was forced to disclose all her assets.
Last year, however, Staub was accused of fraudulently transferring money when she knew she was broke, but the former RHONJ star settled that issue by paying the bankruptcy trustee $35,000 to pay her creditors.
As RadarOnline.com has previously reported, on July 23, Staub could breathe a sigh of relief as the bankruptcy judge finally signed off on discharging her from her $1.9 million debt.
But now, Staub has filed new documents in the bankruptcy, asking the judge to cancel various judgment liens placed on her New Jersey property prior to her bankruptcy.
The TV personality explains that several judicial liens totaling more than $700,000 are placed on her home, including $5,000 to Elliot Gourvitz, $687,000 owed to the Fairfield Property Association, $14,000 to Tri County Property Maintenance, and $5,000 to the NJ Division of Taxation.
MORE ON:
The Real Housewives of New Jersey
Article continues below advertisement
Danielle's ex-husband, Thomas Staub, also has a $96,000 credit line against the home and $150,000 on a second mortgage. But Staub still has a $855,000 interest in the property.
Staub says the bankruptcy trustee decided to abandon the property and allow her to keep the home since it was of no value to the estate.
Via court papers, Staub, 51, explains she owes more than $858,000 on her property tax and mortgage, and those debts would take precedence over anything else.
Due to bankruptcy law, liens on a home can't exceed ones interest in the home. As Staub's interest is $855,000, every other lien besides her mortgage and property tax debt are avoidable, according to her attorney.
Now Staub has asked the court to order that she doesn't have to pay a dime of the judicial liens which total $739,310.96.
When will Staub's legal drama end? The judge may make a decision on her motion at a hearing scheduled for October 21.