Exclusive
Screwed, Again! Ex-Real Housewife Danielle Staub Escapes $100K Debt From Sex Tape Partner's Lawsuit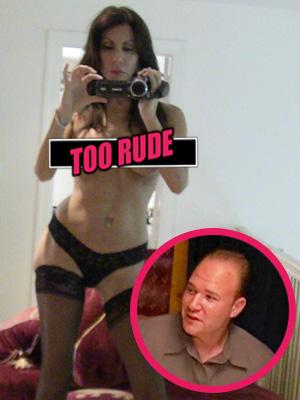 Danielle Staub has screwed her sex tape partner again.
Although her ex-boyfriend Stephen Zalewski sued her in 2010 for defamation of character and harassment over their alleged sex tape, RadarOnline.com has learned that she won't have to pay back the $100,000 in debt she owes him from the lawsuit.
Zalewski took on the former Real Housewives of New Jersey star after she claimed that he filmed a sex tape without her knowledge or consent in the episode of the RHONJ titled "Play At Your Own Risk." The sex tapes have never been released to the public.
Article continues below advertisement
Hollywood Plastic Surgeons Tell All: 42 Stars Who've Had Lipo, Face Lifts & Tummy Tucks
In new court documents obtained by Radar, Staub -- who filed for Chapter 7 bankruptcy in 2012 -- will have more than $226,023.82 in debt wiped away, including the debt she owes Zalewski.
"Timely claims of general (unsecured) creditors totaling $226,023.82 have been allowed and will be paid pro rata only after all allowed administrative and priority claims have been paid in full," the documents state.
In addition, the bankruptcy court has cleared Staub of other debts, including $7,270 from Nordstrom and over $25,000 in attorney fees.
The additional creditors listed include the Internal Revenue Service, the state of New Jersey and nine law firms.